Exclusive: Sergio Aguero tells Geoff Shreeves that Pep Guardiola is bringing a change to his play
Last Updated: 28/08/16 4:16pm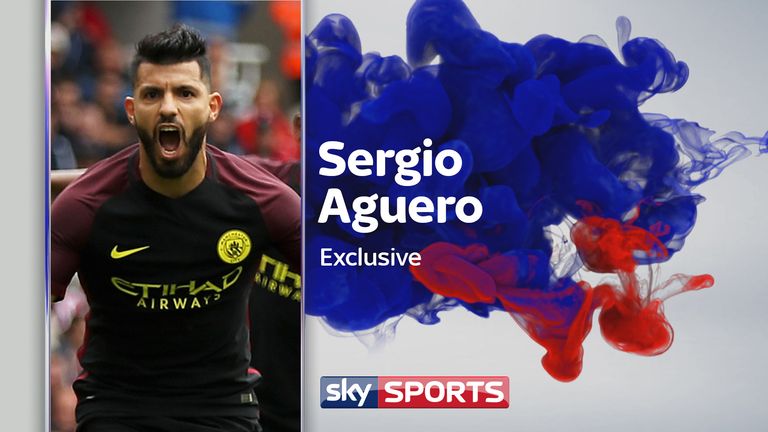 In an exclusive interview with Sky Sports' Geoff Shreeves, Manchester City's Sergio Aguero says Pep Guardiola has brought a big change to the way he plays.
The Argentine striker, who scored 89 goals in three seasons under previous manager Manuel Pellegrini, is already off the mark with six goals in three games this term.
Guardiola's arrival from Bayern Munich has gone to plan so far with four wins out of four, and Aguero has given an insight into what the tactical shift has meant for City's front line.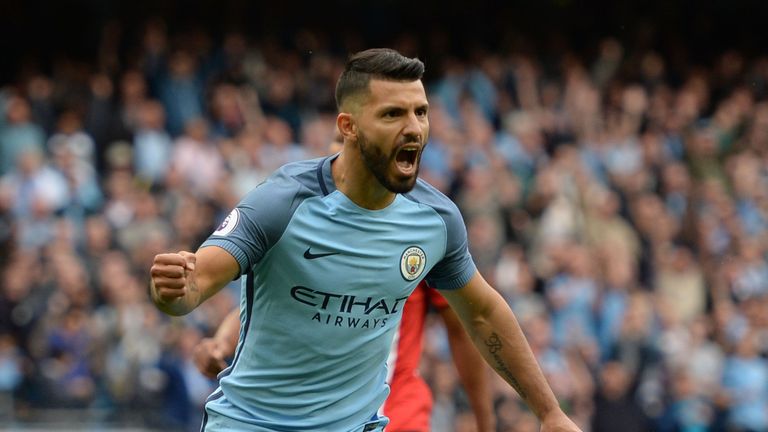 Aguero told Shreeves ahead of the Super Sunday clash against West Ham at the Etihad: "Pep has changed our tactics and the style of play we've had over the last five years.
"For me it has been a change because I'm the player who initiates pressing, so I'm working hard and getting used to it.
"Of course you need to be very fit in order to do that. It's also fantastic because he always wants the team to be in possession, to press high and play on the front foot.
"That gives me more goalscoring opportunities and the team a better chance of winning.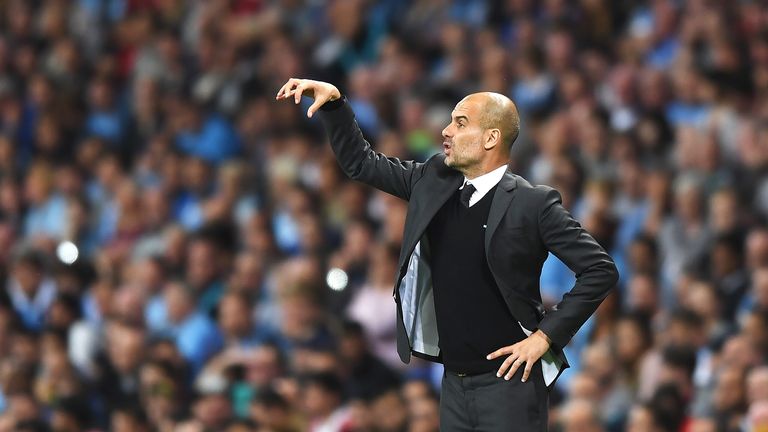 "I'm getting used to it and I've been enjoying myself in the first few games. It's very demanding, but in a positive way, so we have to give it our all and hope that we can all be happy come the end of the season."
Aguero now has the best minutes-per-goal ratio in the top flight, and is the top scorer from the past five seasons in the Premier League, and judging by the opening weeks of the season, his prowess in front of goal shows no sign of waning.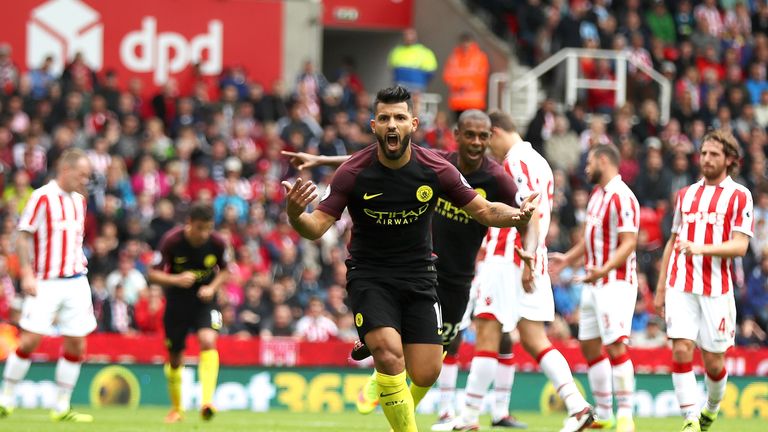 However, Aguero is only interested in one thing, and that is bringing trophies to the Etihad in Guardiola's first season in charge.
"I just think about doing well and ensuring Manchester City have a trophy to celebrate at the end of the season.
"That's the aim for me, the whole team, the fans and the club. We hope it's a great season and we achieve our target.
"In terms of scoring goals, I just try to give my best and there will be time to look at the records in the future. "
Aguero recently missed two penalties in City's 5-0 win over Steaua Bucharest in the Champions League qualifying play-off first leg, but went on to score a hat-trick.
The 28-year-old, however, admits he was still sad about the penalty misses, and is working hard to improve all areas of his game.
"I recently missed two penalties, but I did score three goals. I was still very sad, but I've kept working hard to improve my penalties and one-on-ones.
"I just think about giving it my all and making a strong start. If the goal comes, even better.
"If it doesn't, I try to help the team score early because I've seen during my time in the Premier League that it's always important to open the scoring as quickly as possible."
Watch Geoff Shreeves' extended interview with Sergio Aguero on Super Sunday from 3.30pm on Sky Sports 1 HD