Football Expert & Columnist
Jamie Redknapp says Manchester City are a 'work in progress' after beating West Ham
Last Updated: 28/08/16 9:44pm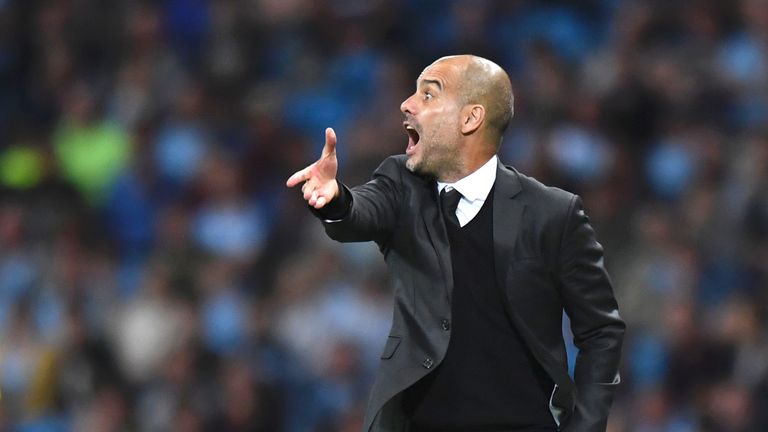 Jamie Redknapp believes Pep Guardiola's Manchester City are a "work in progress" after they survived a scare to beat West Ham 3-1 in the Premier League on Sunday.
City were rampant in the first half, but struggled in the second as West Ham pulled a goal back and threatened to nick a point at the death.
Speaking on Super Sunday, Redknapp said: "From City's point of view I would describe the first half as total football. They were in total control and a joy to watch, but it showed they are still a work in progress.
"They had to suffer. They lost John Stones to injury, West Ham tinkered their system, the game turned on its head with the goal from West Ham and the longer the game went on [you thought] this might be one of those days when West Ham end up nicking something.
"They really had to suffer but that third goal was the killer. At half-time it had the look of a 5-0 or 6-0 game because Man City were so dominant."
Goals from Raheem Sterling and Fernandinho took the home side in 2-0 at the break, but West Ham grew into the game in the second half and Man City did not repeat their first-half form.
"Something died," Thierry Henry said of Guardiola's side in the second half. "Their composure wasn't there, their passing wasn't sharp enough. You have to give West Ham a lot of credit.
"In the second half they went to a back five when they didn't have the ball and they were still going into a 3-5-2 when going forward, and that's how they scored the goal. I just think Pep will not be happy with the second half.
"They won but I think the way they played in the first half and second half was totally different. You can't let West Ham come back into the game, you should have controlled the game a bit better. The 3-1 is well deserved, they didn't control the second half well enough."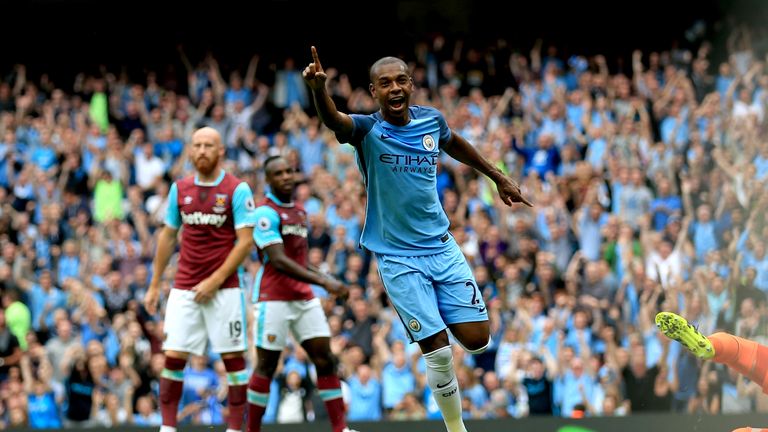 Niall Quinn was of the same opinion when he spoke on Super Sunday, citing a weak mentality in City's players as they struggled to three points in the latter stages.
"There was tension in the air for long periods because it was so easy, perhaps too easy, in the first half," Quinn added. "It was Shangri-La football, everything was going the way they wanted and suddenly West Ham's goal brought an atmosphere into the stadium that we weren't used to.
"If you haven't seen the game, 3-1 looks comfortable, and they were magnificent in the first half, which was as good as I've seen them play for a long time and you can see Pep's style is coming. But the second half you could see the weakness in their mentality perhaps, and that saw them succumb a little bit to West Ham's impetus."