Liverpool boss Jurgen Klopp says Daniel Sturridge has regular role to play
By Andy Charles
Last Updated: 29/08/16 12:21pm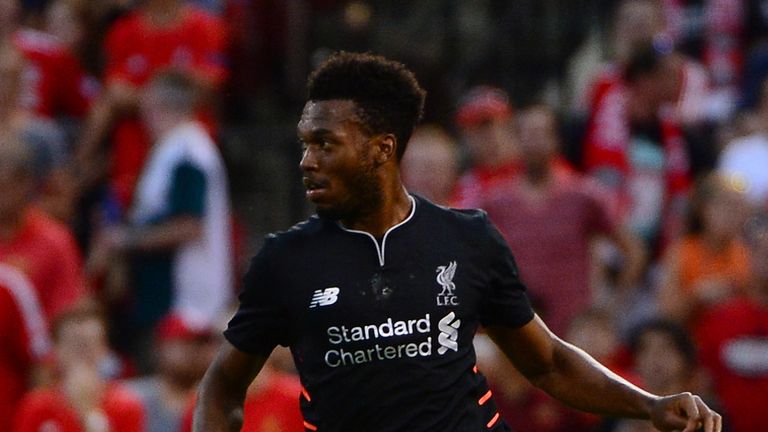 Liverpool boss Jurgen Klopp says there was nothing more than a tactical change behind him leaving Daniel Sturridge on the bench against Tottenham on Saturday.
Sturridge admitted his frustration at being used in a wider role during the 2-0 defeat by Burnley last weekend and, after scoring twice in the EFL Cup in midweek, he was omitted from Klopp's starting line-up at White Hart Lane.
But the former Borussia Dortmund boss says Sturridge, who was included in Sam Allardyce's first England squad on Sunday evening, will play regularly for the Reds this season.
Sky Sports pundit Graeme Souness said on Saturday that Sturridge had "a mountain to climb" to get back into Klopp's team, but Klopp does not agree.
"Daniel Sturridge is a wonderfully skilled player, but I made the decision based on the kind of defending that was important for Tottenham," Klopp said.
"When we last played Tottenham, at home, he had an outstanding game. But I can only pick 11 players to start and I never make a decision like this against one player.
"I'm really happy that we have him. He will play and he will score and all will be good.
"He didn't have a perfect pre-season, other players have played more together in pre-season and that's an advantage.
"We brought [Divock] Origi on because it made sense to bring someone on for the counter attack, but we didn't find him.
"It's early in the season. A few players have rhythm, a few don't. There's no big mountain for him, Daniel. It's a good team so hopefully we'll choose different line-ups for different games."