West Ham boss Slaven Bilic says he urged his players to go out together
By Lyall Thomas and Matthew Treadwell
Last Updated: 29/09/16 12:47pm
Slaven Bilic says he sanctioned a night out for West Ham's players that resulted in photos emerging of two players allegedly drunk.
The Hammers are investigating the incident concerning photos of Andy Carroll and Darren Randolph taken on Tuesday afternoon after the club's poor start to the season had continued with a 3-0 defeat at home to Southampton on Sunday.
Bilic decided his players would benefit from some time together away from football, followed by a day off from training on Wednesday, as they prepare to face Middlesbrough at the London Stadium this weekend.
"It was completely my idea. We had a big meeting and spoke, and at the end I told [club captain] Mark Noble to take the guys out and go for a meal, and to spend some time together. It's always a good idea," said Bilic.
"Of course there have been some rumours in the papers, but it's private. We are going to see what happens.
"I spoke to the chairman and we have a game at the weekend we are totally concentrated on. Then we will speak after the game and, if necessary, we are going to act.
"But it was my idea entirely and, for me, it is a good thing to do - but not every week. In a good situation or bad situation it is good to stick together and good for team building.
"It was suggested and it's not proven. We are always trying to discuss it to solve the problems like a family in the club.
"The chairman agreed we have a game and need to concentrate on that and then afterwards we will find out what really happened.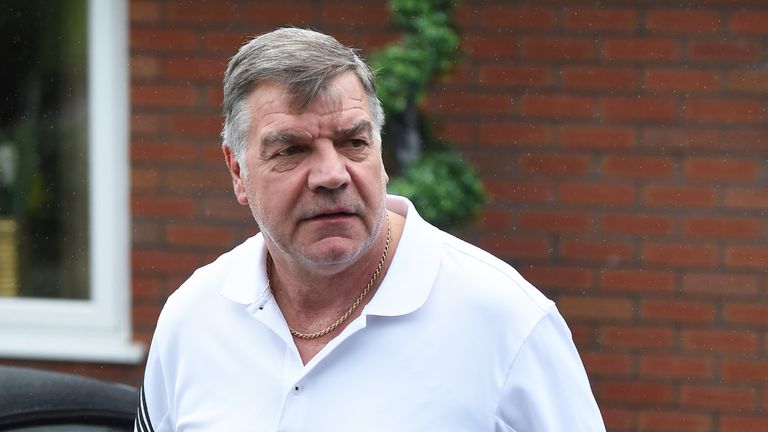 "After that night we had a day off. Training yesterday was really good. Even a week ago without bonding, without going out, was good. We have to produce that in games.
"I am concerned. It's not only about football, but if it's like this then people start to talk about non-football things that are happening."
Bilic also offered his thoughts on the fate of former West Ham boss Sam Allardyce following his departure as England manager.
"It's very sad for English football. It's no good. When it happened in Italy - the big scandals there 10 years ago - it's not good for any country," he added.
"English football is the most popular league. All I can say is that I am sorry for Sam because we all love our jobs, but I don't remember when I saw someone so happy to get that job.
"He couldn't stop smile and he didn't want to stop. Now to lose it, in this way, I feel very sorry for him."
Watch every minute of the Ryder Cup, plus Premier League football and the Malaysia Grand Prix on Sky Sports. Upgrade now and enjoy three months at half price!