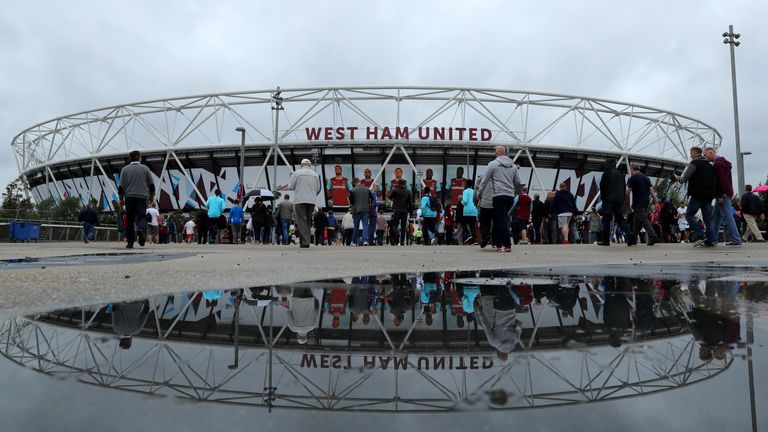 West Ham co-owner David Sullivan says reports of trouble at the London Stadium on Saturday have been "sensationalised".
Three men have been arrested and bailed in connection with disturbances at the Hammers' home draw with Middlesbrough.
But Sullivan has defended "the overwhelming majority" of supporters and says the incidents - some of which were filmed and posted on social media on Saturday - were "routine football problems".
He said: "It makes me angry to read stories sensationalising the events outside London Stadium.
"A group of mindless thugs with no intention of watching the game came together outside the ground, and three arrests were made.
"I have watched all the videos and as far as I can see, any issues were routine football problems that were dealt with swiftly and safely.
"It is clear that the police were quick and professional in bringing any incidents under control, and although it is something that we must stamp out from football in general, the scenes were certainly not exclusive to West Ham
United and London Stadium.
"The overwhelming majority of West Ham United and Middlesbrough supporters behaved absolutely impeccably, which is something that seems to get forgotten time and time again."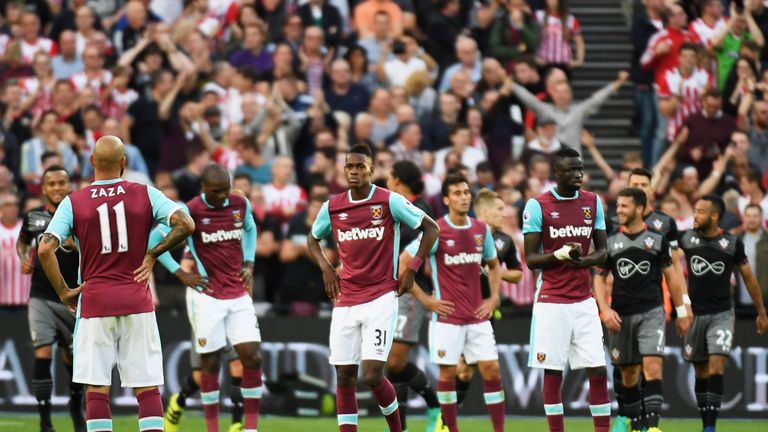 West Ham's relocation to Stratford has not been entirely smooth, with some supporters continuing to make it plain they would have preferred to stay at the Boleyn Ground.
Slaven Bilic's side have won just one of their four Premier League games at their new home, while trouble in the stands during last month's defeat to Watford saw 10 people ejected.
Sullivan said: "I get the impression that there are lots of people out there who want to see the migration to our new stadium fail, and will take every given opportunity, big or small, to knock what we are trying to do."