Pep Guardiola is still spreading Johan Cruyff's gospel to the world
By Adam Bate
Last Updated: 07/10/16 4:42pm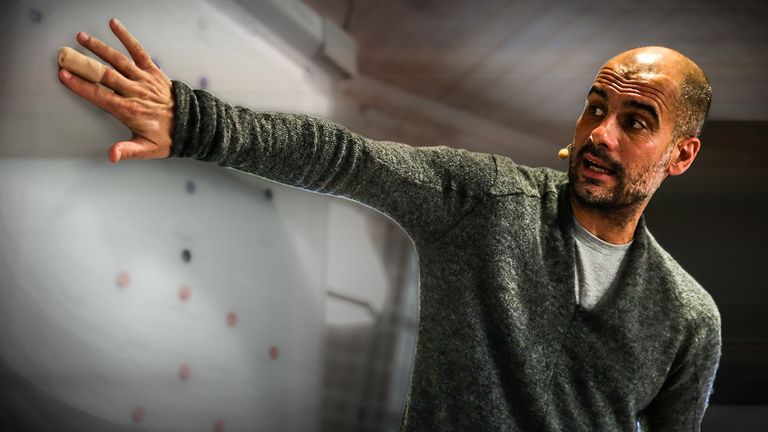 Speaking at the launch of Johan Cruyff's posthumously-released autobiography, My Turn, Pep Guardiola gave an emotional tribute to his mentor. The Manchester City coach's work is a testament to Cruyff's ongoing legacy, writes Adam Bate.
There they were. Two sons. One of them biological. The other, offspring of the footballing variety. Jordi and Pep. United. Not in grief exactly, although the passing of Johan Cruyff remains raw, but out of respect and a determination to honour the great man's memory.
Waterstones bookstore on Tottenham Court Road isn't perhaps an obvious location for two sons of Catalonia to share their thoughts on the Dutch legend, although the publicity for this autobiography, like the press conference, is certain to be an international affair.
The book sections of the store were curiously appropriate too. Copies peppered the zone marked Non-Fiction. Of course. A dozen more were dotted around European History. Naturally. Even North American Travel away to Jordi's left could account for the NASL years.
But Pep Guardiola's stool was right underneath the signs saying British History. And why not. The Manchester City coach once described Cruyff as the man who built Barcelona's cathedral, with his job being to maintain it. Now he's spreading that gospel in England, trying to make a bit of history of his own.
"I thought I knew about football," began Guardiola. "But when I met him and started to work with him, a new world appeared in front of me. Other coaches said many things, what he said was completely different. He helped us understand the game. To understand why."
He added: "I was a lucky guy in my career. I am sitting here as Manchester City coach, at Bayern Munich and Barcelona before that, because I met him. If not, it would not have been possible. It was like going to university every single day."
Guardiola's admiration was near tangible in the room. When conversation drifted to tactical matters, he said: "If we talk about tactics, the day after tomorrow we'll still be here." On the subject of philosophy, he added: "He created step-by-step a special way to see our football."
The bonds were forged, of course, when Cruyff plucked a skinny kid from Barcelona's B team and entrusted him with a midfield role with the senior side. Together, they won the club's first European Cup. But more than that they did so in style. Cruyff's style.
"Barcelona was a big club but not one with a specific culture of how they had to play," explained Guardiola. "He arrived and said, 'Now we're going to play in this way'. And everybody followed him. From the academy and the seven, eight and nine year-olds up.
"Now you go to Barcelona and those seven, eight and nine year-olds are doing the same training sessions in the same patterns and in the same way that they play in the first team. He created that. He arrived there and created something from nothing.
"To do that you have to have charisma. Not just the knowledge but the charisma and the personality. Everybody knows about football. But the charisma to say you've got to go in that way and for everyone to follow him, this is so difficult."
It's difficult too to ignore the sense that Guardiola is alluding to the job ahead of him at Manchester City when referring to the scale of this task. City aren't exactly starting from scratch, of course. But it is a club he might be able to mould in his own image.
Jaap de Groot, the journalist who helped put the book together, was alongside Guardiola and Jordi in London and pointed out that one of the intentions of the autobiography was to use examples from Cruyff's life to help inspire others.
The lesson for Guardiola from Cruyff's time at Ajax is an interesting one. In eight or nine years, he was able to create one of the most significant sides in the history of the game. "Everything is possible if you know what you're doing," said De Groot.
So can Guardiola, the cathedral's maintenance man in Barcelona, construct a new one of his own in Manchester? He appears to regard it as almost a duty. One thing is for sure, he won't necessarily be measuring his time at the club in terms of trophies alone.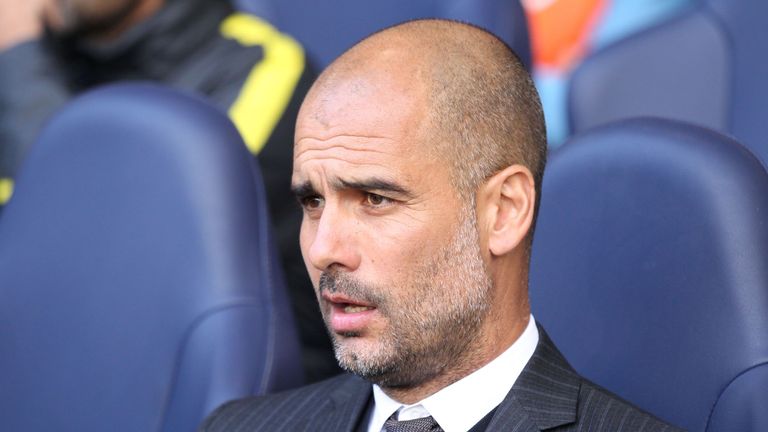 I think Johan is the most influential person in football.
Pep Guardiola
"All the people think about is who the best managers are," said Guardiola. "All they talk about is how many prizes and how many pieces of silverware. I think that is a huge mistake. Because at the end, managers are not dictators. We are in big clubs with big players.
"So what matters is how they influence the new generation, especially their players. The influence Johan had on players, I can remember from Ajax there is [Marco] Van Basten, [Frank] Rijkaard, all these players are coaches.
"Many at Barcelona are coaches now. That's because we try to follow what he taught us. He was special. Not all trainers and managers have this influence on players. I think Johan is the most influential person in football."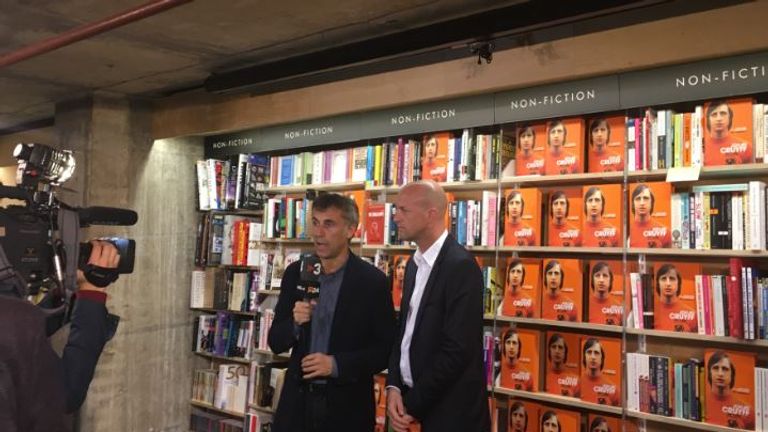 That influence lives on through Guardiola. Towards the end of the discussion, an emotional Jordi paid a heartfelt tribute to both his father and his adoptive footballing brother. "I think if my father could choose one person to sit beside me I'm quite sure that would be Pep," he concluded.
"I can assure you that not only was my father a big fan of Barcelona but also of Bayern Munich in the past years and I'm quite sure that if he can still watch football he's a big Manchester City fan."

Cruyff's legacy not only lives on, it continues to grow.

You can watch England's tour of Bangladesh, plus Premier League football and the Japan Grand Prix on Sky Sports. Upgrade now and enjoy three months at half price!