Can Jose Mourinho get one over his old club or will it be a nightmare return to Stamford Bridge?
The 'Special One' makes his first trip to west London as Manchester United boss in a Nissan Super Sunday showdown after his second spell in charge of the Blues ended last season following below-par results and talk of dressing room fall-outs.
Mourinho has experienced a mixed start to life at Old Trafford but masterminded a spoiling job to secure a point at in-form Liverpool last weekend.
Can he go one better on familiar turf or will his former stars return to haunt him? Check out the pundits' Sky Bet predictions and find out who they are picking to play a key role...
Phil Thompson
I think Mourinho will go at it with the spoiling approach again. He'll be very pleased with the way it went at Anfield. The inclusion of Ashley Young was a strange one but his positional play was excellent and I think he'll play on Eden Hazard's side this time.
However, I just don't think Mourinho is able to get away with it twice. It's okay doing it once but it's very difficult to get the same set-up and the same results when the other team know exactly what to expect.
Key player - Diego Costa
Diego Costa is without a doubt the key man and he's going to be the decisive factor. It will be completely different to what Liverpool's frontline offered, with Daniel Sturridge isolated and struggling to make an impact.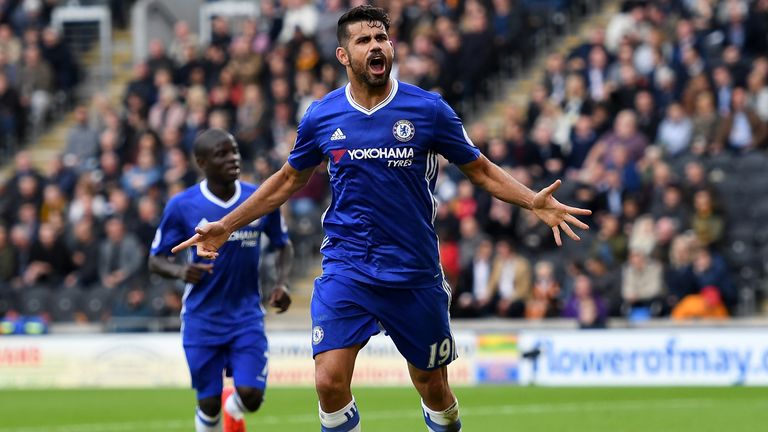 Costa will be absolutely flying, and Hazard as well. I think they'll all be very much up for it. They'll be keen to show Mourinho how well they're playing without him.
Thommo predicts: 2-1 and Costa to score first (25/1 with Sky Bet)
Charlie Nicholas
Was anybody really surprised by what Mourinho did at Anfield? Porto, Chelsea, Real Madrid, Inter Milan; it doesn't matter where he was, if he knows he's up against it, he does the same thing.
He deserves a magnificent reception at Stamford Bridge and he will get it because of what he achieved, but there is no way Mourinho will be looking forward to this.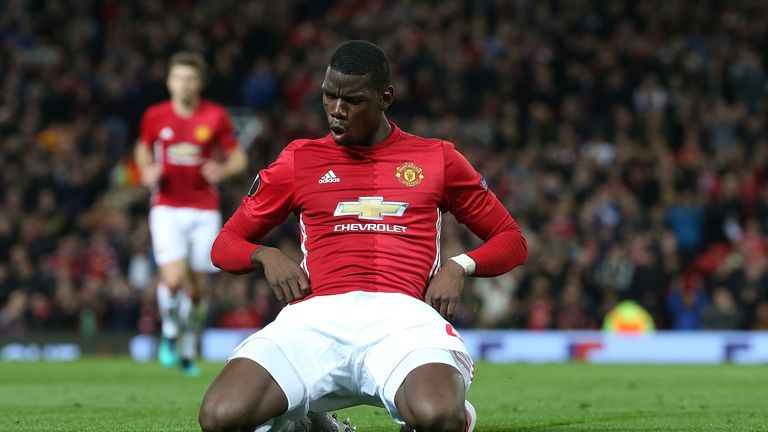 As the players whom he claimed betrayed him, is there something in Costa and Hazard that will want to rub it in Mourinho's face?
Then there's the apparent frustration of his current players, Paul Pogba and Zlatan Ibrahimovic in particular. It reminds me of when Mourinho took over at Real Madrid and how Cristiano Ronaldo was urging his team-mates forward when they got hammered at Barcelona.
Key player - Diego Costa
Costa is red hot right now and I can just imagine him staring at Mourinho at the end of the game after scoring the winner.
Charlie predicts: 2-0 and Costa to score first (25/1 with Sky Bet)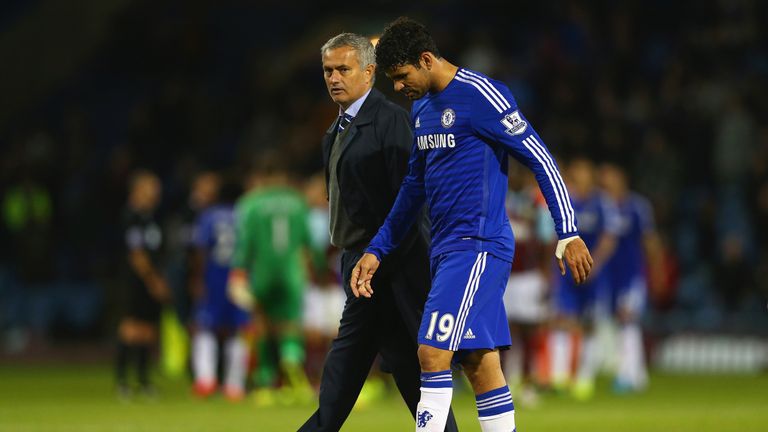 Matt Le Tissier
I think Chelsea are more capable of breaking down a side that sits in, with Hazard and Costa possessing enough trickery and aggression to break down United.
It all depends how Mourinho goes about it. It he decides he wants to go there and win the game, it could be very different. He could surprise everyone as a master tactician, go 4-4-2 and make it a completely different game.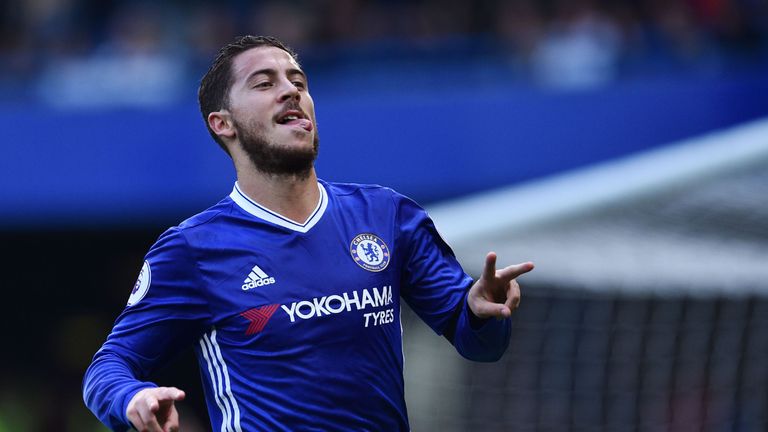 Key player - Eden Hazard
It's between Hazard and Costa but I go with Hazard as I think he'll really fancy it and be the difference. These sort of players tend to rise to the occasion.
Le Tiss predicts: 1-0 and Hazard to score first (25/1 with Sky Bet)
Paul Merson
I'm backing Chelsea as well. I think they'll have just a little bit more than what Liverpool had in attempting to break United down.
People had a go at United on Monday. What do you expect? They got a point. This is not the Manchester United of the 1990s, this is the Manchester United of now. It's not that football has changed, it's that the team isn't good enough.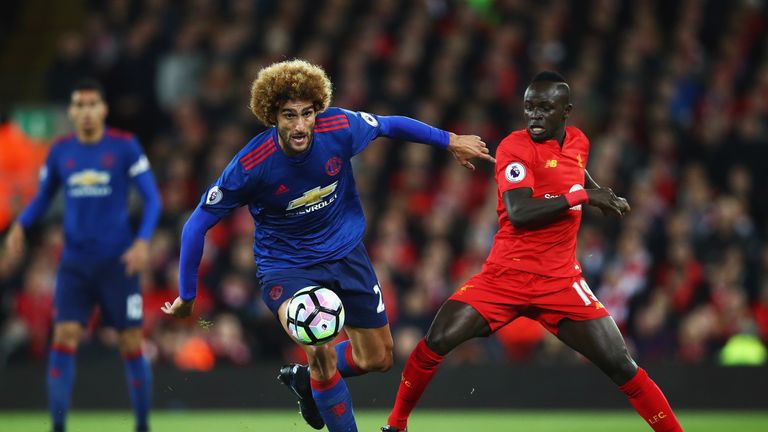 I don't think they're good enough to mix it at the moment. I think Mourinho knows that, he set his team up, and they didn't lose. It was a great result.
He will 100 per cent do the same at Stamford Bridge. If they have a shot, and Chelsea have a shot, there's only one winner, and that's Chelsea by quite a few. Mourinho won't go there and want to open the game up in that way.
Key player - Diego Costa
You'd like to think there will be a lot of respect on both sides, from the Chelsea fans because he put them on the map and Mourinho. However, I think certain players, including Costa, won't be fussed about him as they're part of why he's not there.
Merse predicts: Chelsea 1-0 and Costa to score first (20/1 with Sky Bet)
You can watch Chelsea v Man Utd, plus England's tour of Bangladesh and the US Grand Prix on Sky Sports. Upgrade now and enjoy six months at half price!