Premier League clubs have agreed that at least one block of away fans must be located pitch-side at every league game from next season.
Details of the new rule emerged as the Premier League published a detailed report into ticket pricing and allocation involving its 20 clubs.
Clubs must allow some travelling supporters to be in a lower tier but exact locations will depend on each ground.
"Basically you won't be able to be stuck up in the third tier, out in the corner, if you're an away fan," Richard Scudamore, Premier League Executive Chairman, told Sky Sports News HQ.
"Pitch-side is the easiest way of describing it but clearly some ground configurations (mean) there might be some gap between where the seats actually are, and there might be something else in between that and the pitch.
"It's about atmosphere. One of the unique things about our game, particularly in England, is the amount of away fans and the noise they create. When an away goal is scored, you want that atmosphere and interaction between the two sets of fans."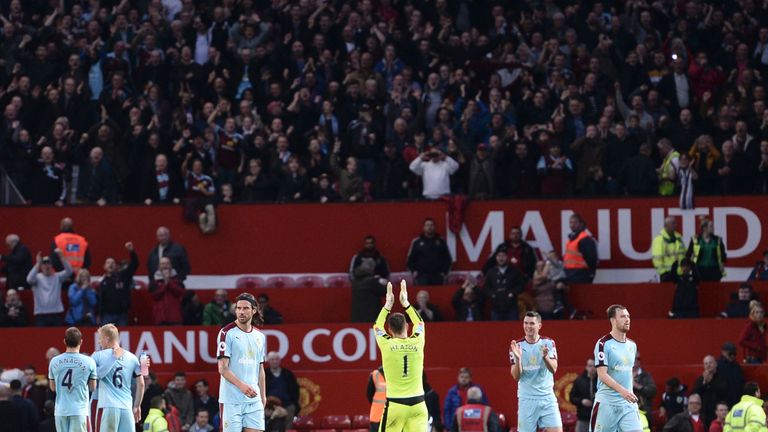 Asked whether it would raise any issues, particularly around derby games, Scudamore replied: "Not really. All those issues are managed very well now."
Newly-promoted sides from the Championship next summer will be unable to prevent the rule coming into effect.
"The fans are an integral part of the Premier League," added Scudamore. "Their passion, commitment and support are valued enormously by the players, clubs and the League."