Football Expert & Columnist
Leicester City relegation would diminish Premier League triumph, warns Jamie Carragher
Last Updated: 06/12/16 11:46am
Relegation from the Premier League would severely diminish Leicester City's sensational title victory last season, Jamie Carragher has warned.
The Foxes defied odds of 5000/1 to claim a maiden top-flight crown in May, but they have since embarked on the worst title defence in Premier League history.
Claudio Ranieri's champions have earned just 13 points from their first 14 games this term, with Saturday's 2-1 defeat at Sunderland leaving them just two points above the relegation zone.
Not since Wilfred Wild's Manchester City side in 1937/38 have the champions of England been relegated, and Carragher has stressed a continuation of their poor form could undo the heroics of last season.
"The situation at Leicester is becoming alarming," he told Monday Night Football. "The more you look at it, the more you think they will be involved in a relegation scrap.
"We all expected Leicester to drop off, what they did last season was unbelievable and we'll be talking about it for years - the players will always be remembered for that.
"But they have got to be careful of being remembered as the team who won the league and got relegated, because that will be as big a story as winning the league.
"You don't want the Leicester fairytale story turning into one of the champions being relegated.
"It may take something away from their title win and lead to it being labelled as a fluke, almost like they didn't deserve to win it, which they did."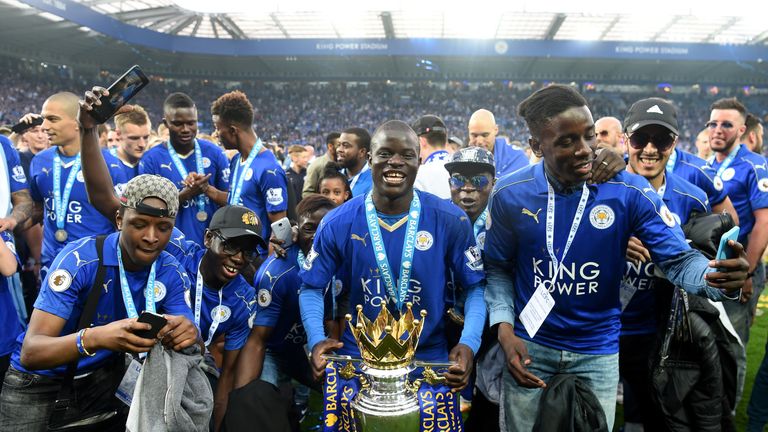 Having been the engine in Leicester's title charge, N'Golo Kante's summer departure to Chelsea has been highlighted as reason for Leicester's slump.
However, Carragher was quick to dismiss the suggestion, claiming the France international was not the sole reason for their title triumph so cannot be responsible for the downturn in form.
"Just because Kante has gone, does that mean Riyad Mahrez, Jamie Vardy or the two centre-backs should be performing the way they are?" he added.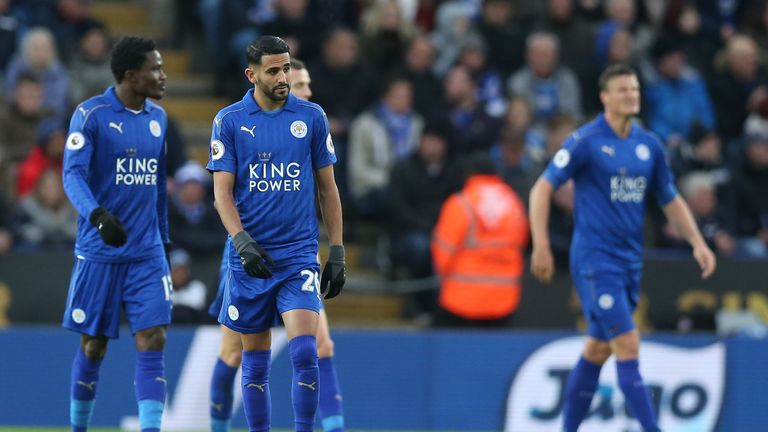 Just because Kante has gone, does that mean Mahrez or Vardy should be performing the way they are?
Sky Sports pundit Jamie Carragher
"The players have got to up their performances because it's not all about Kante, he wasn't the only reason they won the league last season.
"The players cannot afford to have a relegation alongside Premier League winner on their CVs.
"I don't think they will get relegated, but something has to change quickly."