Roma not in talks to sign Chelsea midfielder Cesc Fabregas - Sky Italy
By Mark Ashenden
Last Updated: 13/12/16 2:20pm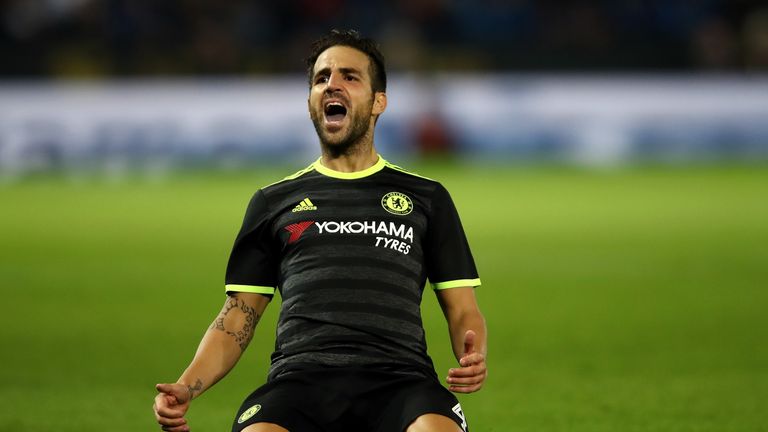 Roma have not held discussions over a move for Chelsea midfielder Cesc Fabregas, according to sources at Sky Italy.
And Blues boss Antonio Conte has insisted once more than the Spain international midfielder remains an important part of his squad, despite not giving him regular games this season.
Reports in the English national press on Tuesday claimed the Serie A club were keen on the 29-year-old Fabregas and could use Radja Nainggolan, whom they were interested in last summer, and Antonio Rudiger in the deal.
But sources in Italy have told Sky there have been no talks over such a deal and that Nainggolan will remain at Roma beyond the January transfer window.
And, ahead of Chelsea's clash with Sunderland at Stamford Bridge, Conte said: "In football, in my experience, its very difficult to guarantee something.
"But in my opinion Cesc is an important player for us and he played a key match against Manchester City. He played very well and tomorrow I have still to decide the starting eleven.
"Cesc is always a good choice for me and, I repeat, he is an important player and he is in the Chelsea squad. This is the reality."
Fabregas has only started four times for Chelsea this season, and only made eight appearances overall.