Watch as Jamie Carragher and Frank Lampard take part in a Twitter question and answer session on Monday Night Football.
Lampard was the focus for much of the Q&A with the first question asking whether the former Chelsea midfielder would fit into Antonio Conte's system at Stamford Bridge.
"I haven't really thought about that, it's a good point," Lampard told MNF. "We talked earlier about Paul Pogba in that defensive role at Manchester United, I don't think, week in week out that would be my role.
"I did like to get forward and then I would have to come up against Eden Hazard and Pedro, who are playing with such speed. Speed wasn't quite my game.
"I would try and adapt and I probably see myself playing more in the deeper role. I was fortunate in the Jose Mourinho years and years after that it was set up to get the best out of me. I had a defensive midfielder behind me and I had a great target man to play off.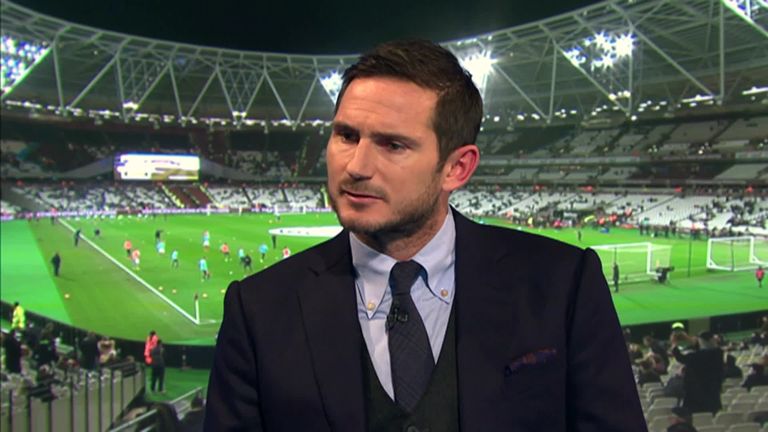 "I was fortunate the set-up at Chelsea was always good for me."
Lampard was then asked to name his Chelsea five-a-side team, whether he had any regrets from his career, which London rival he enjoyed beating the most and who were his toughest midfield pponents. He was also asked what the future holds for him whether that be punditry or coaching.
Hit play on the video at the top of the page to watch