Tony Pulis has revealed West Brom could make a move for Chelsea captain John Terry, if the defender becomes available in the summer.
Terry has only made five Premier League appearances for Chelsea this season, and head coach Antonio Conte has delayed a decision on the club captain's future until the end of the season when the 36-year-old's contract is due to expire.
West Brom enquired about Terry's availability in January, according to Pulis, and the club remain interested in monitoring the former England international's situation at Stamford Bridge.
"I've always thought he was a good player," Pulis said at his press conference ahead of West Brom's clash with Everton on Saturday.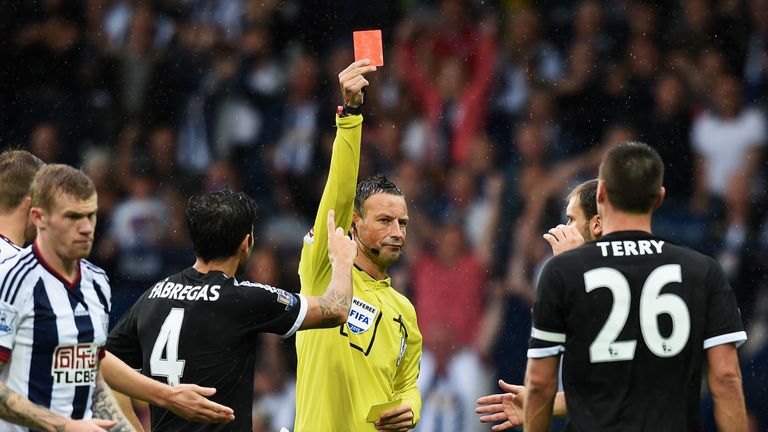 "It (January's enquiry) was just finding out what the situation was and then it was whether we moved on it or we didn't.
"There was more than one player we enquired about in January. You've mentioned John, but there was most probably three or four others of that ilk that we were enquiring about - and I think enquiry is the word.
"There was no approach made, it was just finding out what the situation was, and the situation was that John wanted to stay at Chelsea.
"I think he wanted to be there and stay there and be part of going out as a champion.
"If he becomes available in the summer we'll sit down then and have a little think about what we've got and what we haven't got and then we'll take it from there."
Should Terry head to The Hawthorns in the summer, he could form an experienced centre-back partnership with Gareth McAuley.
The 37-year-old Northern Ireland international is the Premier League's oldest outfield player, and Pulis has already admitted West Brom are close to agreeing a new contract for the player.
When it was put to Pulis that Terry would fit in well at West Brom, the former Stoke boss said: "That is for the summer, not now, and whether the situation changes, or whether other people are involved, or whether he signs another contract at Chelsea.
"We'll have to wait and see."