Samir Nasri brands Jamie Vardy 'a cheat' following the Frenchman's red card against Leicester
By Michael Cantillon
Last Updated: 16/03/17 12:19pm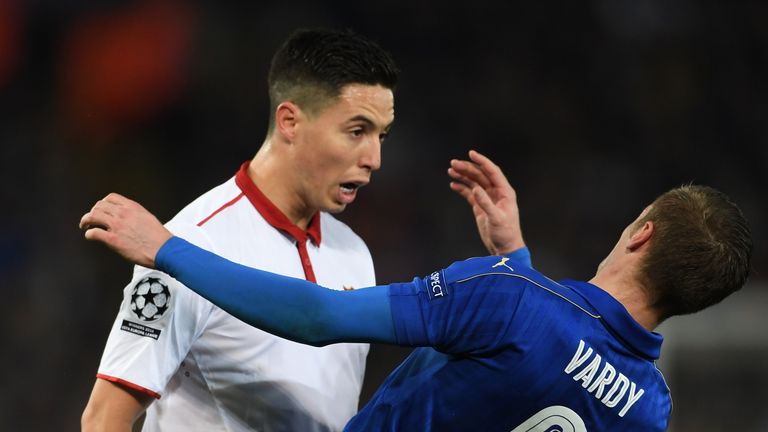 Samir Nasri has branded Jamie Vardy "a cheat", following the role the Foxes forward played in the Sevilla midfielder's red card on Tuesday night.
Nasri, who is on loan at Sevilla from Manchester City, was dismissed for a second booking after 74 minutes for throwing a headbutt at Vardy after the pair had clashed off the ball.
Leicester beat last season's Europa League champions 2-0 at the King Power Stadium to book their place in the quarter-finals of the Champions League with a 3-2 aggregate victory.
Former Arsenal star Nasri has claimed that England forward Vardy made the most of the confrontation however, saying he tricked Italian referee Daniele Orsato into sending him off.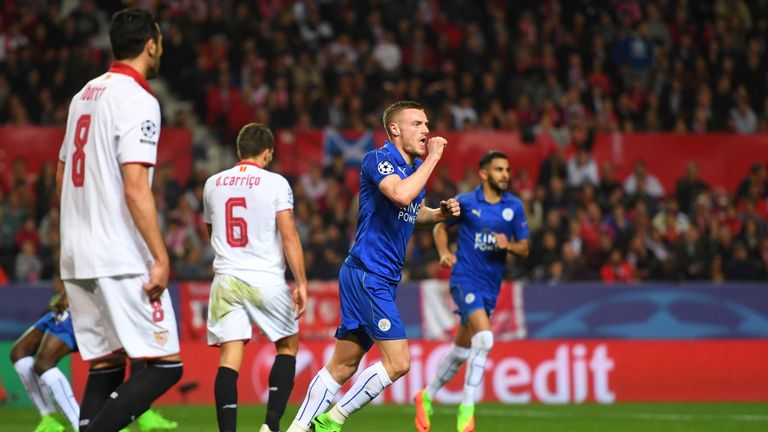 "For me he's a cheat because if he was a foreign player you, the English press, would be saying he's a cheat. For me he is a cheat," said Nasri.
"They were winning 2-0, play the game like a man. You are not better than us but you are winning 2-0 and will qualify, just play the game.
"For an international player you don't need to do that. Look at the image. Yes he did it, but he did it well.
"He played it well. I thought the English players were tougher than that. He is the one who came to my face.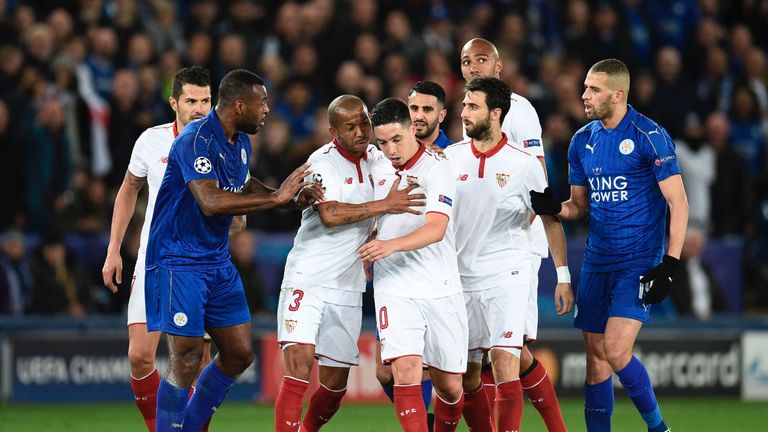 "I'm surprised but I should have thought about it and not reacted but I'm a man. I see the whole thing, coming out of the Champions League which is a big blow for us. It was just a reaction.
"It was a foul or something and then he pushed me and I said 'what are you doing?' and then he came to my face. That's what happened."
Goals from Foxes skipper Wes Morgan and winger Marc Albrighton had already put Leicester 2-0 ahead on the night before the incident, with keeper Kasper Schmeichel later saving a Steven N'Zonzi penalty for Leicester to progress.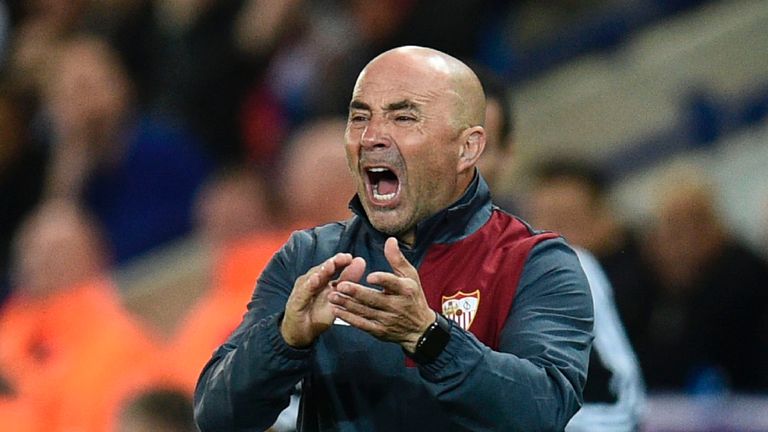 Nasri had to be escorted off by his team-mates following the red card, and the retired France international confirmed he was seeking out Vardy on the pitch and still wants to.
"If I tell the truth I don't think you will be able to write it," the 29-year-old added.
"I would love to speak to him [but there are] too many cameras and security and I have to think about next year and not getting a big suspension."
In response to Nasri's explosive claims, Vardy replied with the following short statement: "I'm not a cheat and I never have been. That's all I've got to say on the matter."
A Leicester City spokesman said: "The club refutes entirely any allegation that questions the professional integrity of Jamie or any of its players."