Pedro insists the Premier League title race is far from over with his Chelsea side 10 points clear with 10 games remaining.
The Spanish forward, who has thrived under Antonio Conte this season, was brought to the club from Barcelona in 2015 by Jose Mourinho.
Without European football this term, Chelsea have been superb, with Pedro himself scoring 11 goals and making seven assists, but the 29-year-old says there is still time for a turnaround in the Premier League.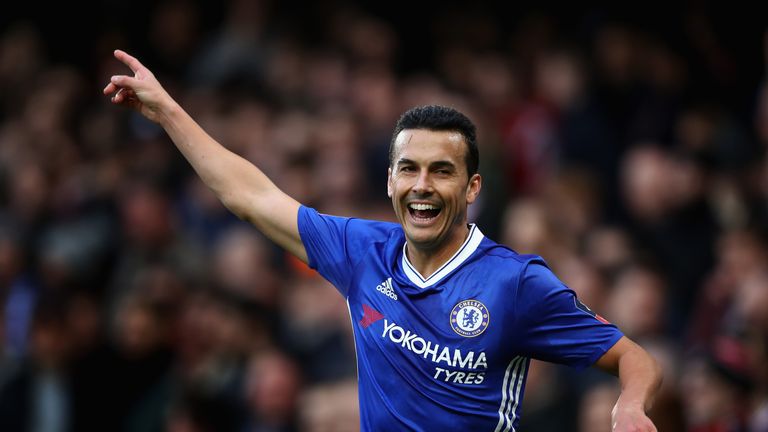 He told Sky Sports: "This is a team with good confidence. Now it's a very good distance from Tottenham and [Manchester] City, but there's a long way to go, more points to play.
"For me it is good to win, to win the Premier League is a dream for me. I hope to win it, but there is a long way to go. It is difficult, Stoke are a strong team with good players and it's always very difficult to win this game."
Pedro was involved as a substitute when Chelsea were humbled 3-0 by Arsenal in October, before the Blues' confidence and system was transformed, leading them quickly to the top of the Premier League.
They've lost just once in the league since, and Pedro admits the lack of European football has helped them prepare better for games.
"The mentality has changed, we're more confident on the pitch, and that confidence is probably the secret as to why we are top of the league.
"Conte speaks a lot with the players, also on the pitch and on the training ground, preparing very well for the games. It's important for us, when not in the Champions League, to have the time to prepare for the games.
"This is good for the team, but Antonio is a very good coach with good mentality, good ideas as to how to play and win the games. This is the right way."
N'Golo Kante may be favourite for the PFA Player of the Year award, but once again Eden Hazard has been a consistently superb performer for Chelsea this season.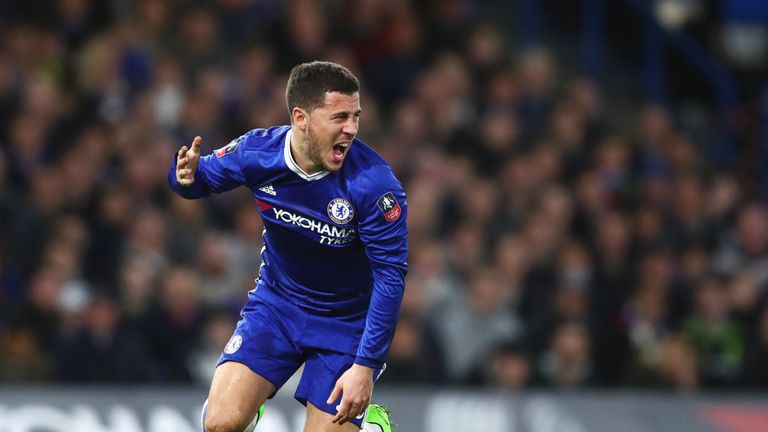 Pedro says Hazard is the best player in the team, and that when he performs, Chelsea also perform.
"He's probably the best player in the team. When he plays well, the team plays well. He is the best player here. He's a star, a different player, good dribbling skills, and he always makes the difference in the games."
Sky customers can now upgrade to Sky Sports and get 12 months for just £18 per month. Upgrade now!