'Arsene Wenger not giving up management anytime soon' says Tony Pulis
Last Updated: 18/03/17 12:28pm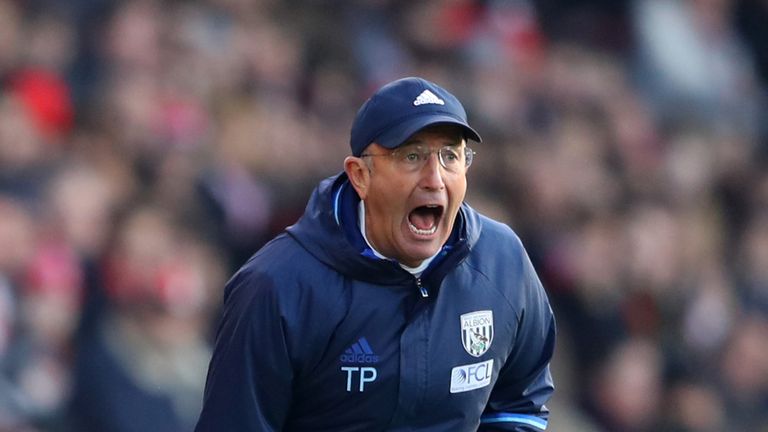 West Brom head coach Tony Pulis believes Arsenal boss Arsene Wenger is years away from quitting management.
Albion host the Gunners in the Premier League on Saturday, a game which is live on Sky Sports 1 HD, with Wenger under growing pressure to leave the Emirates at the end of the season.
His contract expires in the summer and sections of fans have called for him not to sign a fresh one, as frustration grows at Arsenal's failure to consistently challenge for major honours.
They have not won the Premier League since 2004 and went out of the Champions League in the last 16 for the seventh straight campaign, following their 10-2 aggregate defeat to Bayern Munich earlier this month.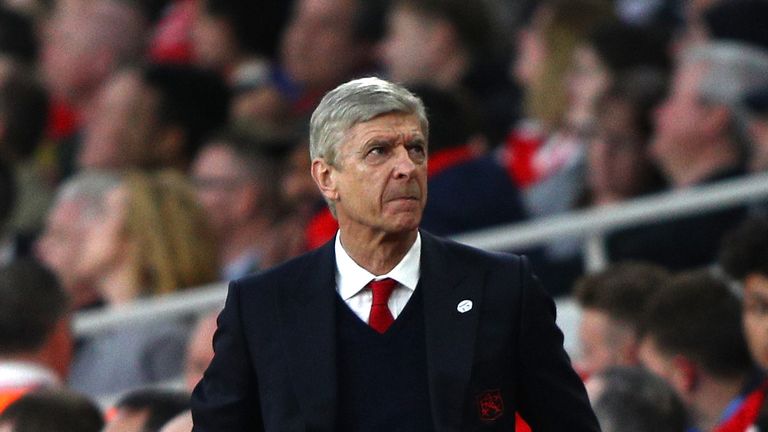 But Pulis said of Wenger: "I get the feeling that Arsene most probably wants to be carried out in a box still managing a football club because that's the way he is.
"He's football nuts. He will go down in history as the greatest manager Arsenal have had and I think you're probably talking about a manager who wants to manage for another five or six years by the sounds of it.
"If you go back from when he started right through to a period of time where now people are complaining because they haven't won the championship for a period of time and they just get to a certain stage in Europe and this, that and the other.
"I really do think people at Arsenal trust him and they've given him total trust. I think he's a great manager and he's been fantastic."
Pulis and Wenger have had their run-ins in the past but the Baggies boss has no regrets over their previous verbal sparring.
He said: "No. It's just two competitive people getting on with their lives and having a bit of a scrap here and there. It makes no difference."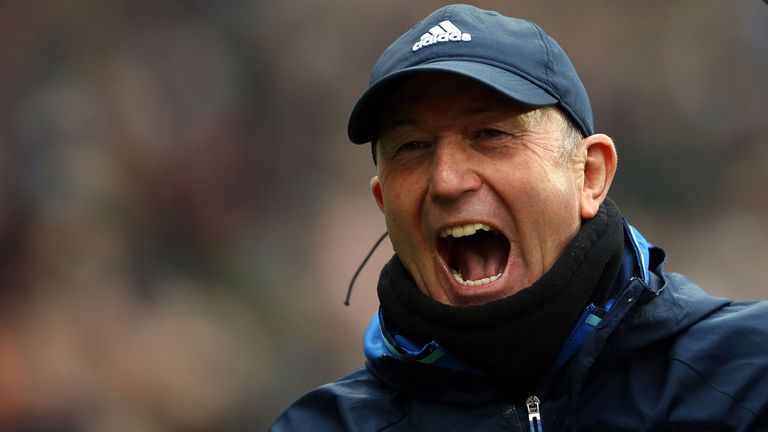 He will go down in history as the greatest manager Arsenal have had.
Pulis on Wenger
Meanwhile, Albion skipper Darren Fletcher believes Pulis is constantly overlooked for top jobs and could manage a big club.
The midfielder said: "There is no doubt he could handle the top four. There is no doubt about it. He is focused, driven.
"This is the way he works. You are under no illusions what is expected of you. Personalities like that can handle big personalities.
"He has got the experience. If he got offered a top-four job tomorrow he would treat it like he has every other job. He would walk in and be himself, be comfortable in himself."
Sky customers can now upgrade to Sky Sports and get 12 months for just £18 per month. Upgrade now!