Antonio Conte expects Chelsea star N'Golo Kante to keep improving
By Michael Kelleher
Last Updated: 24/04/17 3:12pm
Antonio Conte expects N'Golo Kante to continue to improve at Chelsea despite being crowned PFA Player of the Year.
The diminutive French midfielder beat off competition from team-mate Eden Hazard, Tottenham's Harry Kane, Romelu Lukaku of Everton, Manchester United's Zlatan Ibrahimovic and Arsenal forward Alexis Sanchez to scoop the coveted prize.
After also being nominated last season while at Leicester, Conte feels Kante has developed as a player this season, particularly in terms of his passing, and he expects that to continue.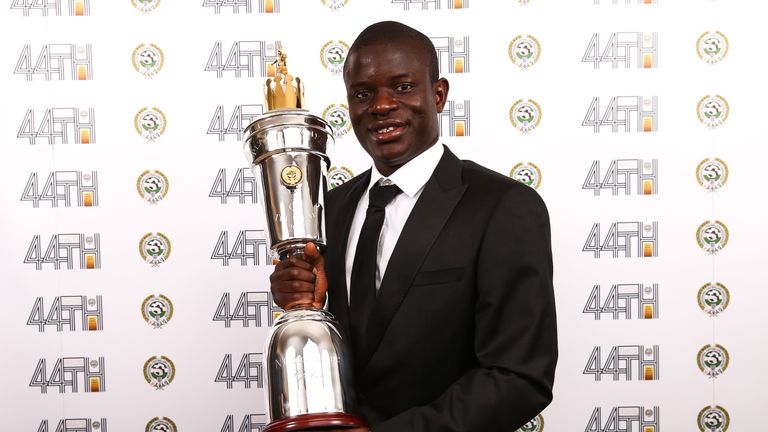 "We must be pleased for him and we must be proud," Conte said. "It is a great achievement. He is working very hard and he is improving a lot.
"He is always working to improve his weaknesses and I hope he continues in this way. It is important for him to keep the will and the desire to continue to improve.
"The most important thing is for the player to give continuity of performance. N'Golo has been doing that last season and this season. His performance is a really good performance.
"He shows great ability to win the ball and also I think he has improved a lot with the ball. He is able to find the first pass in a vertical way and not only in a lateral way.
"He is has improved a lot but I think also he can continue to improve. He must continue to improve."
Chelsea will look to extend their four-point lead over Spurs at the top of the Premier League table when they host Southampton on Tuesday night, live on Sky Sports.
England international Gary Cahill has recovered from gastroenteritis and could be set to return after resuming training this week.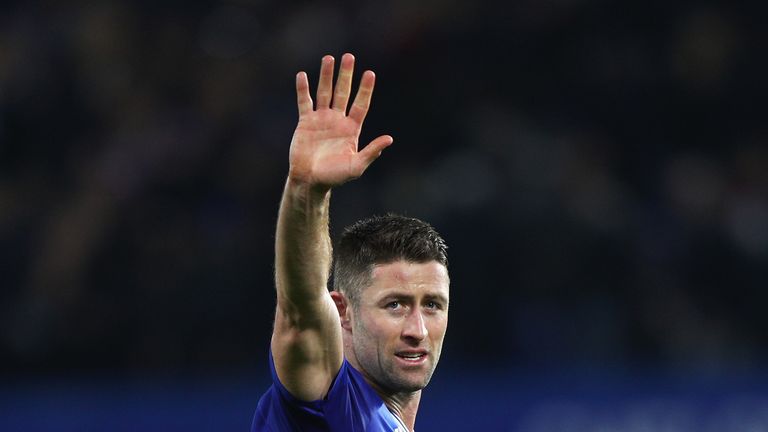 Conte said he will hold off until closer to kick-off before making a decision on his starting line-up but he reserved special praise for Nathan Ake, the man who filled in for Cahill during Sunday's 4-2 FA Cup semi-final victory over Spurs.
"Gary trained with us yesterday and also today," Conte confirmed. "It is normal to check his condition and also I want to speak with him tomorrow before I make a decision.
"In this case, I will be very happy if he is able to play tomorrow but also I want to underline Ake's performance.
"I was pleased with his performance. He played a very good game and that was very important for us."