Alvaro Negredo believes players must take responsibility for Middlesbrough's relegation plight
By Patrick Surlis
Last Updated: 25/04/17 5:58am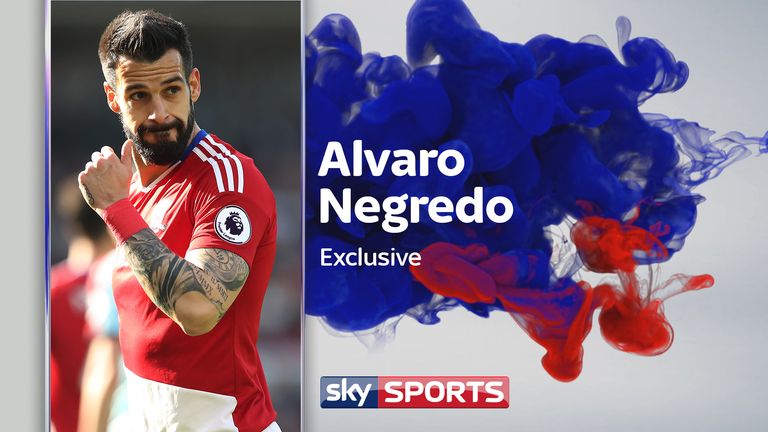 Alvaro Negredo says Middlesbrough's players must step up and take responsibility for the club's relegation plight.
Former boss Aitor Karanka was dismissed in March with Boro second bottom of the Premier League table, three points from safety.
Steve Agnew was appointed caretaker manager but the club's situation has deteriorated further and they face local rivals Sunderland on Wednesday nine points from 17th-place Hull City, albeit with a game in hand.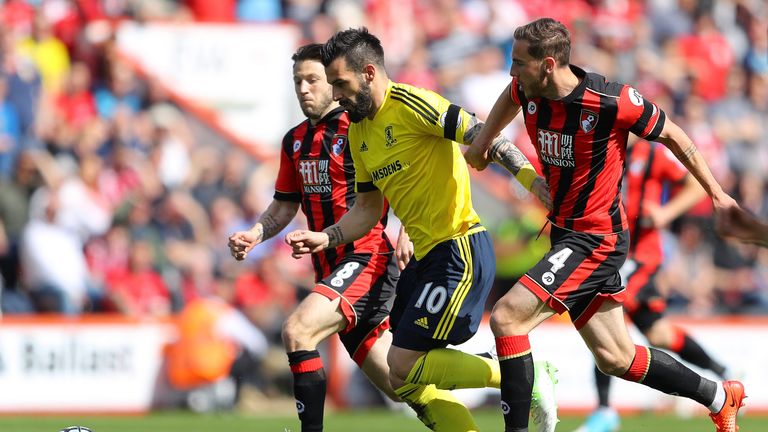 Boro started the season in good form but Negredo admits an inability to turn draws into wins at that stage of the campaign may ultimately cost them.
And the former Manchester City striker believes the players must hold their hands up and take responsibility should they go down.
"It is a very unfortunate situation," he told Sky Sports. "We started the season quite well. Unfortunately there were a lot of draws, and maybe looking back, that could have been a reason.
"We maybe should have gone to win those matches. When things are not going so well, of course there's a change of manager, new personnel.
"But if there's someone to be blamed, first of all it should be us players. Looking back, we could have done more and we can do more.
"Managers sometimes have a little or big impact on games but overall the players are responsible. We are the ones playing. Looking back, us players need to put our hands up and take a little bit of blame."
Boro must face Manchester City, Chelsea and Liverpool in their final five matches with survival looking increasingly unlikely.
A 4-0 defeat at Bournemouth last weekend cast them into deeper trouble, with Wednesday's opponents Sunderland the only side in worse shape.
"For both sides it is a very upsetting situation," Negredo said when discussing Boro and Sunderland. "We will be playing for the win, this is a game that is a must-win for both.
"Things can be turned around if we win the game and it can be used as a boost for the next few games. It's a very important match as a derby but also considering the circumstances.
"Miracles happen, so we are just going to keep fighting until the end. While we still have a chance we will do our best to turn things around.
"I didn't come here to sit down and wait. I will fight until the end and my team-mates will do the same. We really need to try to turn this around."