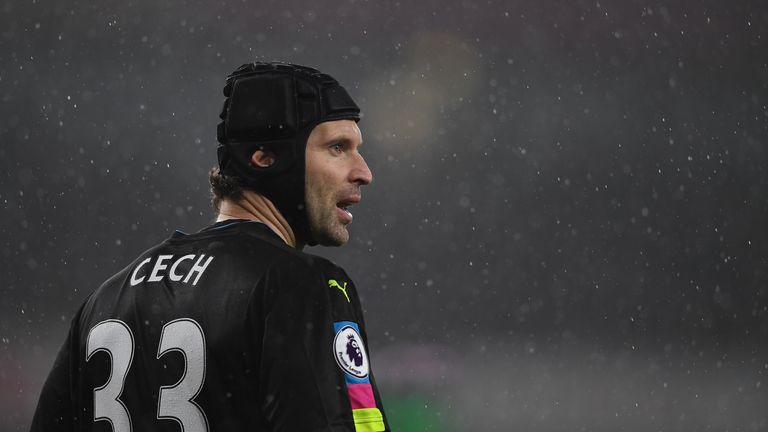 Petr Cech insists if Arsenal fail to qualify for the Champions League, then the current campaign will be a disappointment. - regardless of whether the Gunners lift the FA Cup.
The former Chelsea goalkeeper was part of an Arsenal team that beat Manchester City at Wembley on Sunday to book a spot in their third FA Cup final in four years, alleviating some of the pressure on Arsene Wenger's shoulders.
However, the 34-year-old says the priority must be to finish inside the top four of the Premier League table.
"Our target is to finish as high as possible. If we don't qualify for the Champions League, it will be a big disappointment," Cech said. "We're going to be under pressure in every game now because of the league position we are in - there's no option but to win.
"We need to keep getting three points and hope we can get the automatic qualification for the Champions League next season.
"The FA Cup is at the end of the season so there's a lot to happen before we play that game."