Mauricio Pochettino denies leaving Kyle Walker out of 'big' games
By Mark Crellin
Last Updated: 04/05/17 6:47pm
Mauricio Pochettino has denied dropping Kyle Walker for big games and insists the right-back is fully focused on Tottenham's season run-in.
Newspaper reports this week have claimed Walker has become unsettled because of interest from Manchester City and had fallen out with the Spurs manager after he was on the bench for the FA Cup semi-final and the North London derby.
But Pochettino has in fact rotated Walker with Kieran Trippier game-by-game since mid-March and has not deviated from that path over the last three matches, with Walker influential in a crucial Premier League win at Crystal Palace.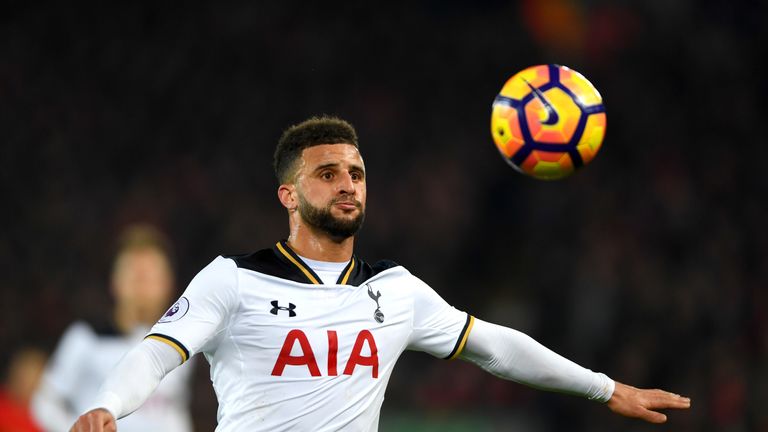 Speaking in his pre-match news conference ahead of Spurs' clash with West Ham, live on Sky Sports 1HD on Friday Night Football, the Spurs boss said: "For me, every game is big.
"Crystal Palace was a big game for me, not for you?
"I cannot confirm (whether Walker is unsettled) because it is rumours. If I speak about all the rumours, we extend the conference (for) two hours."
Asked if Walker would play on Friday, Pochettino said the England international was "on the list" and "all 21 players on the list are focused on helping the team achieve".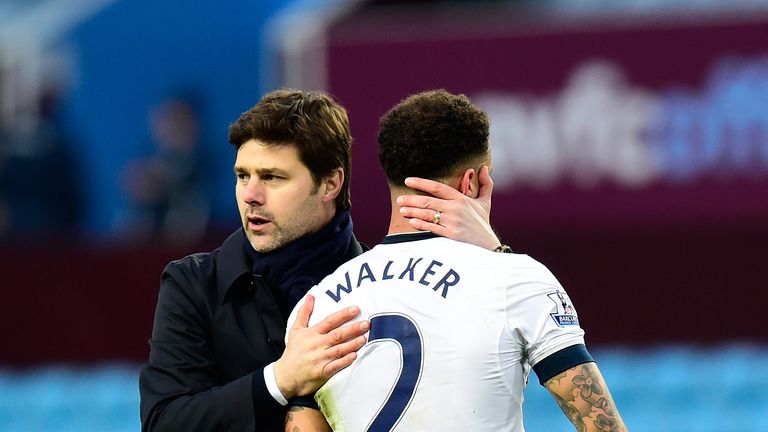 Besides the speculation surrounding Walker, it has also been reported that talks have stalled concerning a new contract for central defender Toby Alderweireld, but Pochettino is adamant all is well in his camp.
He said: "I think it's not a good thing that Tottenham is the team most involved with rumours.
"You can see yes, with a few games left, there's many rumours. But it doesn't affect me. I'm so calm, the players are, they know what happens inside.
"It is important our fans know here is all calm. We will see what happens in the end, whether the rumours are rumours."