Paul Clement says keeping Swansea in the Premier League would be something to savour
By Andy Charles
Last Updated: 04/05/17 2:51pm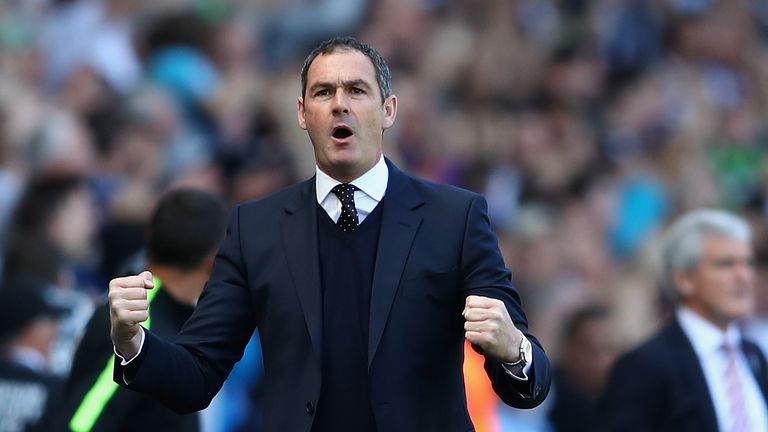 Swansea City boss Paul Clement says Premier League survival for his club would have to be seen as a "remarkable achievement."
The Swans were bottom of the table when Clement took over in January, and although he has overseen something of an improvement, they are back in the relegation zone with three games to play.
Swansea have to make up a two-point deficit on main rivals Hull City and desperately need to beat seventh-placed Everton in the first of three vital games on Saturday.
Sky sources understand Clement will stay at the club even if they are relegated, but he believes keeping Swansea in the top division would be something to savour.
"We know that if we manage to survive this year it will be a remarkable achievement," Clement said.
"It has not been done often. Anything worthwhile you have to work hard for. You have to go through an ordeal with all the pressure, and we certainly will have done that.
"If we manage to do it, it will be a fantastic feeling. We have had some really bad feelings and we have had some good feelings as well.
"Those good feelings are addictive and we want more of them.
"When you play well and get a good result, it's really, really satisfying. And if we can do what we have set out to do this season, it's going to be a really good feeling."
"Our form is good. We played well against Stoke and then again at Manchester United, so we go into the game with a lot of confidence.
"If we can get three points against Everton, that will maintain the pressure on Hull. "They play before us so we will know their result. The following weekend we play first, so it will be interesting over the next couple of weeks."