Walter Mazzarri admits 40 points was the pre-season target for the Hornets
Last Updated: 04/05/17 4:48pm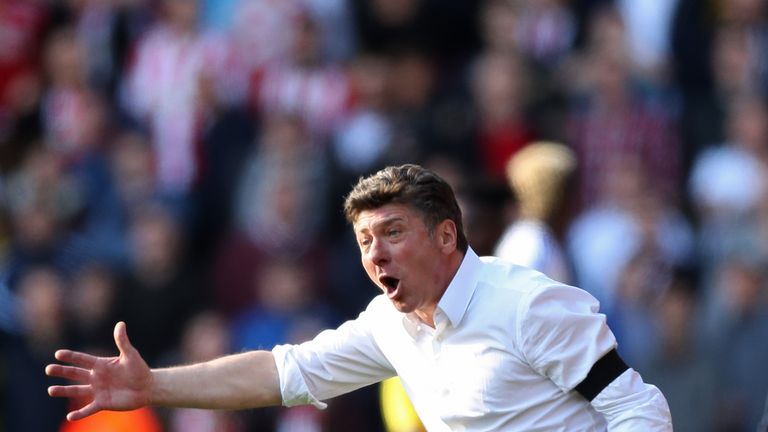 Watford boss Walter Mazzarri hinted his players may have subconsciously taken their eyes off the ball after reaching 40 Premier League points for the season.
The Hornets posted the milestone with a victory over Swansea in mid-April, since when they have lost successive matches to Hull and Liverpool.
The Italian knows 40 points is seen as a target for teams desperate to preserve their top-tier status, but it is not unknown for teams to pass 40 and still be relegated - although not for 14 years.
And Mazzari said: "This summer many of my colleagues, aside from the top six teams, they were talking about 40 points.
"It's the magic mark and reach them as soon as possible. Myself and the team reached 40 with six games left in the Premier League season.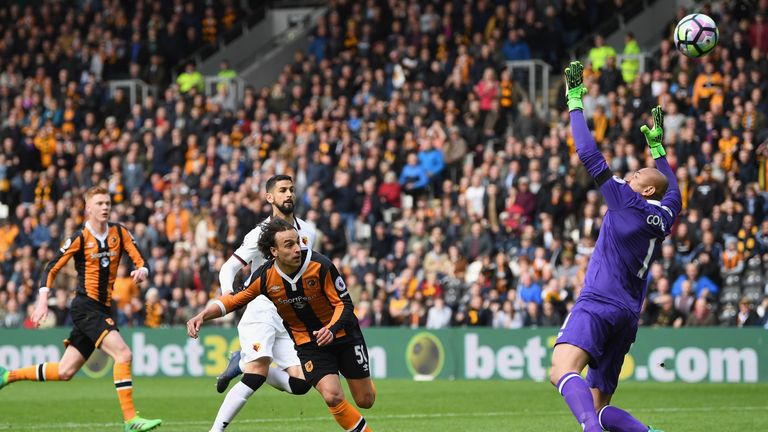 "We went to Hull and since I am not only the manager, but also our number one fan, I don't want to think that some of the players subconsciously relaxed.
"Once we reached 40 points. I wanted to give them a day off immediately after Hull. I gave them two days off, and I made them work very hard after that defeat.
I don't want to think that some of the players subconsciously relaxed (at Hull)
Walter Mazzarri
"I'm happy that I got the right answer. Against Liverpool we played well and happy with how we did.
"The game we played here last week there was no big difference between the sides. It was decided by one episode. I'm happy because my team gave everything and I'll do it again."
And how motivated will his players be this Saturday at Leicester? "I always find incentives in every game," he said.
"There are still four games remaining, we will try to play good football and get good results."
He was also asked if his job as manager at Vicarage Road is safe. He said: "I think it even more than before.
"If I look at my team, how we play, my contract, I am sure that after watching how we did last year, we can have a great Premier League next season.
"We knew it was going to be much more difficult than next year. It is also very difficult to consolidate in the Premier League but I know next season we can improve further."