Tottenham beaten by West Ham: Five questions following the defeat
By Adam Bate
Last Updated: 06/05/17 2:33pm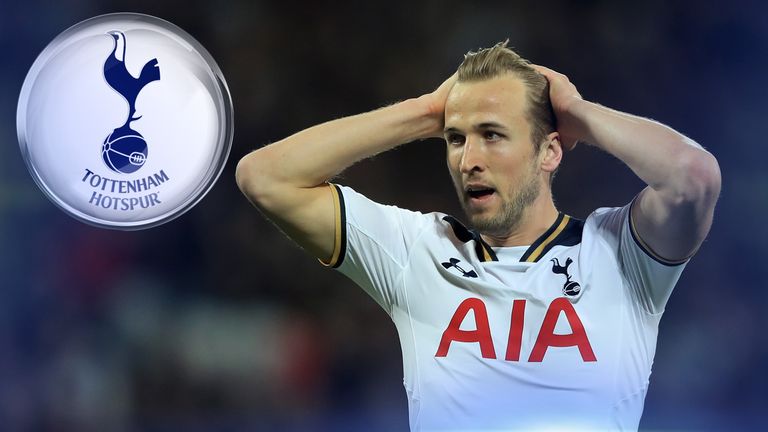 Tottenham were beaten 1-0 by West Ham at the London Stadium on Friday Night Football to remain four points adrift of Premier League leaders Chelsea.
Does that mean the title race is now over? What does the result say about this Tottenham team? And what of Kyle Walker's performance?
Here we pick out five questions for Spurs following the defeat…
Title tilt now over?
It was fun while it lasted with the form team in the Premier League recording win after win in recent months but Tottenham's hopes of a first English league title since 1961 are surely over after this defeat with Manuel Lanzini's second-half goal enough to separate the sides.
The result leaves them four points behind Chelsea with the gap likely to increase given that lowly Middlesbrough are the visitors to Stamford Bridge on Monday Night Football. The Blues could even wrap up the title before Spurs are back in action if they win on Monday and again next Friday against West Brom. For the second season in succession, Tottenham are set to come up just short, but there's no shame in that...
Was it a bottle job?
Tottenham were on a sequence of nine consecutive Premier League wins going into this match. A remarkable run given that no other side in the competition has won their last three. Far from bottling it, Spurs should be applauded for giving everyone a title race.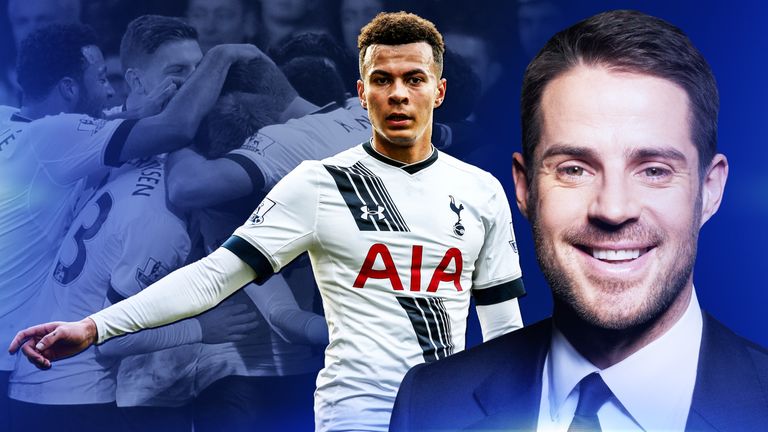 It would be really cruel to say Spurs bottled it. They haven't.
Jamie Redknapp
Their rivals may mock but Tottenham are the ones who have been the most consistently excellent team in English football over the past two years. They are the team that have overachieved throughout that period. The wait for the title goes on but Chelsea have been top since November. Spurs were always an outside bet.
What went wrong?
A London derby played in a sparky atmosphere brought back memories of Tottenham's own trip to Stamford Bridge last season where their hopes of hauling in Leicester came to an end. Credit to West Ham. Their work rate was impressive throughout and, unusually, they actually outran Mauricio Pochettino's men.
Key stat
West Ham are the first team to outrun Tottenham since Liverpool beat them in February. Spurs won the nine games in between.
Indeed, West Ham are the first team to cover more ground than Tottenham since Liverpool beat them 2-0 in February. Spurs won the nine games in between. Perhaps that offers opponents a clue as to what's needed to stop them - the only option is to outwork a Pochettino team and that's not easy.
Issues with Walker?
Having seen Kieran Trippier selected ahead of him in big games against Chelsea and Arsenal recently, Kyle Walker found himself under the spotlight on his return to the starting line-up amid reports of a possible summer move to Manchester City. It was a curious performance.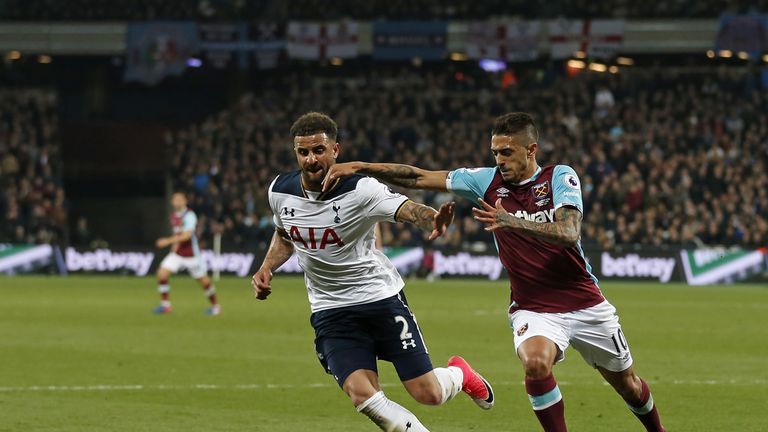 Walker struggled defensively as West Ham exploited the spaces he left and while there was one wonderful no-look pass to carve out a chance for Christian Eriksen it was not a huge shock when Trippier replaced him late on. This display will only add to the speculation.
What happens next?
The disappointment was palpable among supporters and staff with midfielder Eric Dier clearly crestfallen in his post-match interview. "I don't know what else I can say," he told Sky Sports in the wake of the disappointment. So where do Spurs go from here?
The challenge for Pochettino is to convince his young team that all the effort has not been for nothing. The Wembley move will be a challenge but it's one they must embrace. The game is about glory or so the saying goes. Spurs now know they need to get better again if they are to taste it.
Grab a Sky Sports Day Pass and strap yourself in for a blockbuster Super Sunday as Arsenal face their old foe Man Utd. All the action live on NOW TV, no contract!