Arsene Wenger questions whether Mesut Ozil can handle criticism
By Lyall Thomas
Last Updated: 06/05/17 1:25pm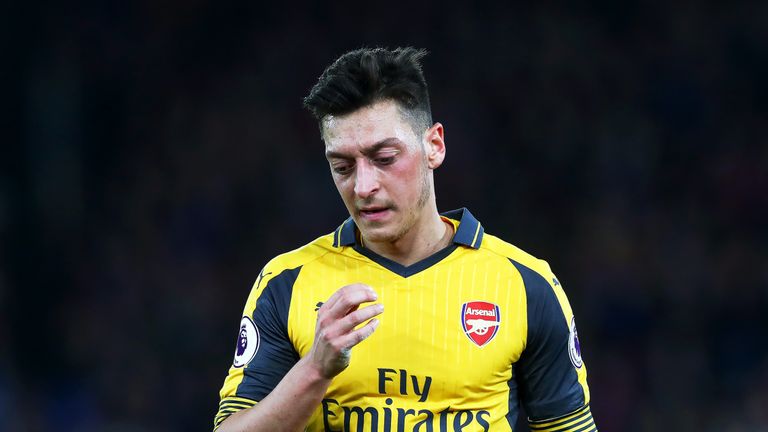 Arsenal manager Arsene Wenger has raised doubts about whether Mesut Ozil can handle being criticised and admits the midfielder needs tough love.
Germany international Ozil has been forced to defend himself this week after a lacklustre showing in the Gunners' defeat by north London rivals Tottenham last weekend.
Ozil will reveal in an upcoming autobiography that Manchester United manager Jose Mourinho labelled him a "coward" in a dressing room bust-up during their time together at Real Madrid.
And, ahead of Arsenal's huge clash with United live on Nissan Super Sunday, Wenger has also questioned the strength of Ozil's mentality.
"Overall the big players get more criticism than the others. I believe last Sunday to just criticise Mesut Ozil's performance does not reflect exactly what happened on the pitch," Wenger said.
"His style is more fluid, less aggressive, but it doesn't mean he wants it less than others. Big players have to carry the responsibility of the team. People look at it like that.
"I don't know, I'm not sure (if he can cope with that responsibility). I think he embraces the challenge to play big games. Does he embrace the challenge to be criticised? I'm not sure. Does he like to be criticised? I'm not sure.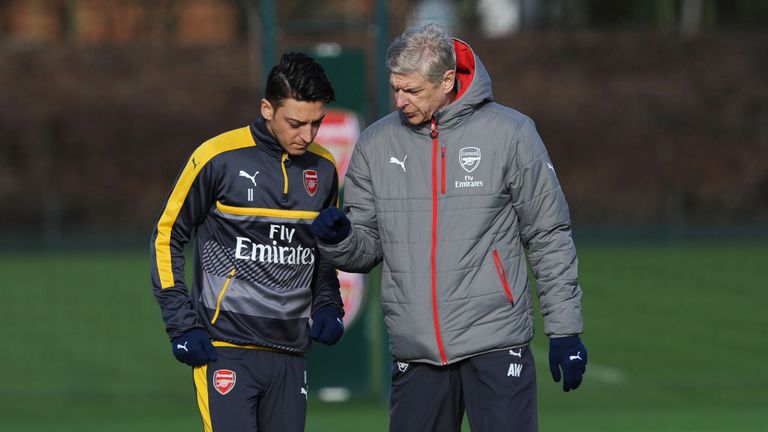 "He needs (tough love). We had some good conversations with him but he has not necessarily had time to write (about them) in a book, so you don't know about it. I don't tell you what I tell them.
"At the end of the day, you want all your players to be at their best in every single game so, when they don't achieve that, of course you are frustrated, but we all played football (against Tottenham).
"We know we are only human beings and you have to accept the ups and downs. We want to respond on Sunday with a good performance and that's the best thing we can do."
Grab a Sky Sports Day Pass and strap yourself in for a blockbuster Super Sunday as Arsenal face their old foe Man Utd. All the action live on NOW TV, no contract!