Football Expert & Columnist
Tottenham may look to add 'X factor' in summer, says Jamie Redknapp
Last Updated: 06/05/17 8:45am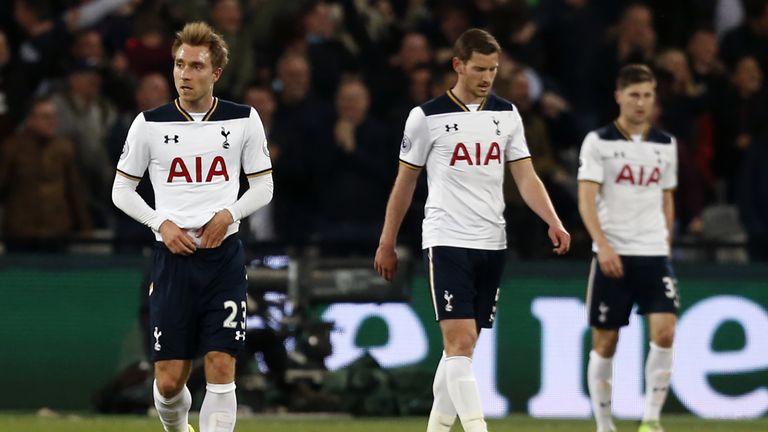 Tottenham will be looking to sign some "X-factor" players like Wilfried Zaha and Ross Barkley in the summer, according to Jamie Redknapp.
Spurs' 1-0 defeat at London rivals West Ham means Chelsea can win the Premier League if they win their next two games, against Middlesbrough on Monday and West Brom on Friday, both live on Sky Sports.
Having fallen short last season, Mauricio Pochettino's side again appear to have faltered at the last, and Redknapp says Spurs may look to add someone who can "unlock the door" in tough fixtures away from home next season.
He said on Friday Night Football: "I think in the summer maybe they'll reflect and look for that bit of X factor that can open the door sometimes, particularly away from home.
"As a manager you want someone; that's why they're talking about a Wilfried Zaha or a Ross Barkley, someone who can do something different. Because when you're at White Hart Lane, you get a lot of possession, but sometimes on the break you need someone to unlock the door.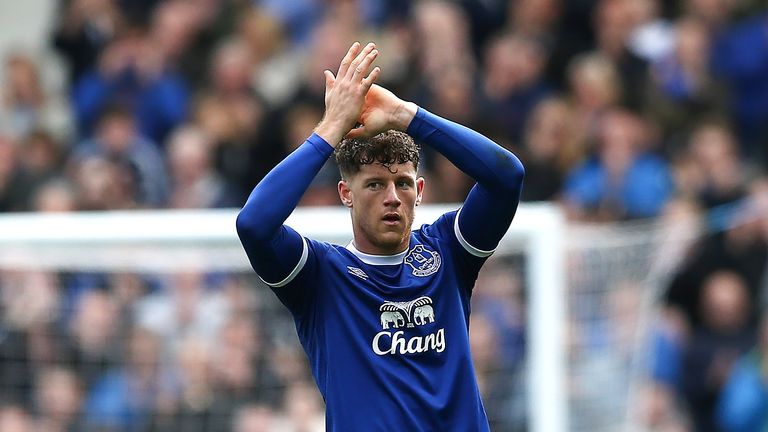 "Son didn't have his best night, and West Ham defended brilliantly. But I think it's that killer instinct that Spurs have got to find from somewhere."
Pochettino's side, though remaining entertaining all season, were disappointing in the Champions League and Europa League, and fell to a 4-2 defeat against Chelsea in the FA Cup semi-final.
Former Spurs midfielder Redknapp says their decisiveness when it matters will be questioned again, and pondered whether Arsenal could arguably have a more successful season if they win the FA Cup, even if the Gunners finish outside of the top four.
"I think if you go through the season, the Europa League going out against Gent, not good enough. Losing to Chelsea in the FA Cup semi-final. When it matters, it's always been Spurs' Achilles heel, even when I was there years, ago," he said.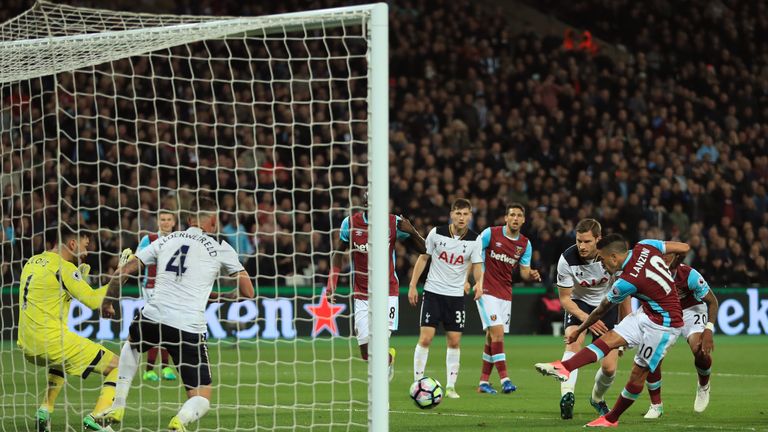 "I think people question whether they've got that mentality, they've got to change it somehow, and the only way they'll change it is by winning a trophy.
"They've got the right manager, maybe one or two players in the summer, they can turn it around.
"But the irony will be, if Arsenal end up winning the FA Cup and Spurs finish second, what would you rather have? That's what Spurs fans will be worrying about now!"
Redknapp admits the Premier League title race is now over, and doesn't see Chelsea slipping up again in their four remaining fixtures.
He added: "I think the important thing for Spurs is not capitulating like they did last season. They've got to keep winning games, keep going, they've just come up that little bit short, and I think they'll be looking to add.
"It's all over, Chelsea cannot throw it away, they've been brilliant this season and I don't see any slip-ups from here."
Grab a Sky Sports Day Pass and strap yourself in for a blockbuster Super Sunday as Arsenal face their old foe Man Utd. All the action live on NOW TV, no contract!