Can Pep Guardiola's style win Man City a title? Gary Neville and Jamie Carragher discuss
Last Updated: 09/05/17 6:06am
Can Pep Guardiola's style of play at Manchester City win them the Premier League title? Gary Neville and Jamie Carragher gave their views on Monday Night Football.
The duo were analysing City's 5-0 victory against Crystal Palace on Saturday, which saw a front five of Kevin de Bruyne, David Silva, Raheem Sterling, Leroy Sane and Gabriel Jesus start at the Etihad.
Although they put in an impressive team performance, Carragher questioned whether Guardiola's style of smaller, quicker players can compete during a long Premier League campaign and lift the trophy.
"We keep talking about this front three [Sterling, Sane and Jesus], maybe with Sergio Aguero missing out who has got over 30 goals again this season, but it does look like the future. They are what Pep Guardiola is about with pace and small players in there," he said on MNF.
"It's just whether going forward, if those players have the power to go ahead and win a Premier League title and whether they have the strength to last a full season.
"De Bruyne has been up and down. At times, he's looked as good as anyone in the Premier League but other times he has gone off a bit. Does he have the power and strength?
"You think of Yaya Toure in that midfield that they have had in the past and that will be the thing going forward. They have Sterling, Sane and Jesus who are all small, quick, sharp players but it is a long season."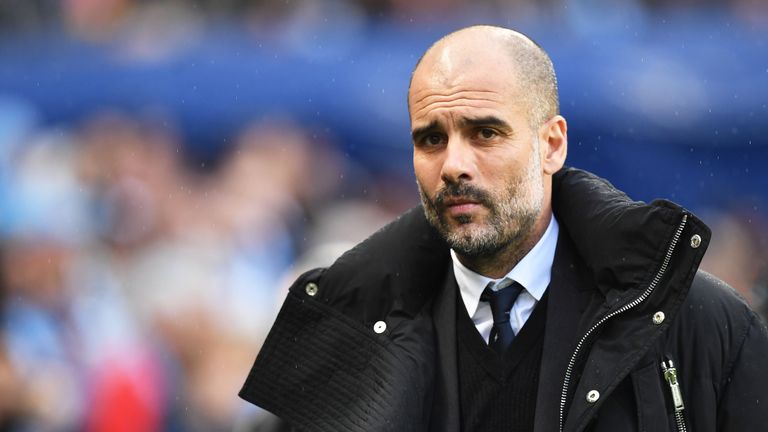 It was a sentiment echoed by Neville who believes the next 12 months will be crucial in telling if the Premier League can be won with Guardiola's philosophy, despite strength and power having always dominated a title-winning team.
"There is a template of what Pep Guardiola is and it is what he is taking this team towards," the former Manchester United defender added.
"It would defy Premier League logic and what I've always thought of, having to wade through those winter months and playing those horrible games that we know exist. Can you win a league playing that way?
"I've always thought with any team that have won the league bar none have always had power and strength at the heart of them, even going back to the Man City teams that have won it over the last five or six years.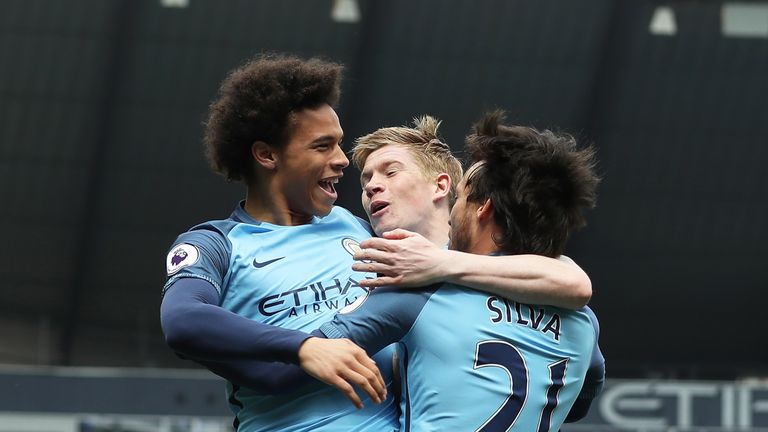 "You think of Vincent Kompany, Joleon Lescott in that first season, Yaya Toure, Nigel de Jong, Gareth Barry and Aguero up front who is stocky and strong.
"That will be the thing over the next 12 months. Can he play that way with those players and win this league? It's interesting, it will be the real test of him."