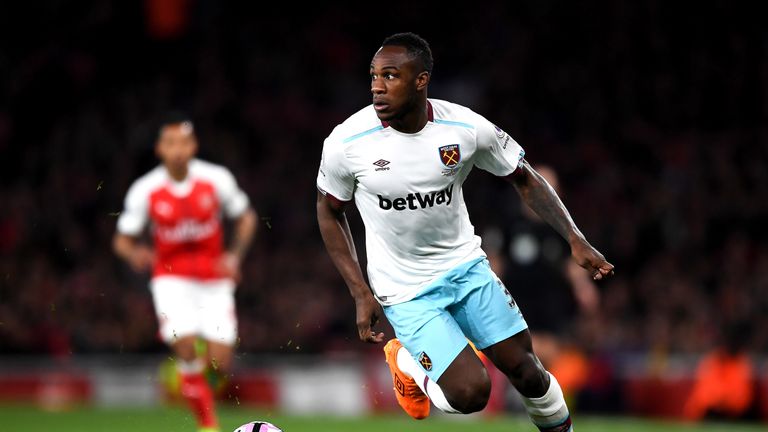 Michail Antonio was named Player of the Season at West Ham's end-of-season awards on Tuesday.
The 27-year-old winger has impressed for the Hammers this season, contributing nine goals from 29 league appearances before his term came to an abrupt end when he suffered a hamstring injury last month.
"It's just a great feeling and hopefully I can do it again!" Antonio said. "I'm extremely grateful to the fans who voted for me because they have been to home and away games, week-in, week-out, so for them to give this Award to me has left me so overwhelmed and buzzing.
"It's crazy because I've only been in the Premier League for two years and last year I came runner-up and this year I've won it, so hopefully I can keep going, keep pushing on and keep doing what I'm doing.
"I have to say my England call-up was a massive highlight and winning Hammer of the Year is amazing because it's come from the fans, who can be our biggest critics."
Manuel Lanzini picked up the Players' Player of the Year award, having produced a number of impressive displays to fill the void in midfield following Dimitri Payet's departure.
The 24-year-old Argentinian, who joined the Hammers from Al Jazira Club in July 2015, has scored eight goals from 33 league appearances this campaign.
Meanwhile, Andy Carroll won Goal of the Season for his unstoppable bicycle kick that sealed West Ham's 3-0 win over Crystal Palace in January.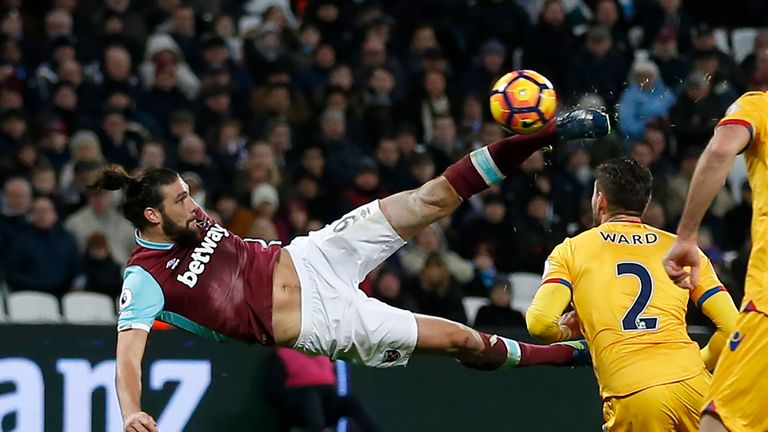 James Collins claimed Best Individual Performance for his display in West Ham's 1-0 win over Swansea in April, while the club's Young Hammer of the Year went to defender Declan Rice.