Will Real Madrid's Alvaro Morata move to the Premier League?
By Gerard Brand, Guillem Balague and Terry Gibson
Last Updated: 12/05/17 2:12pm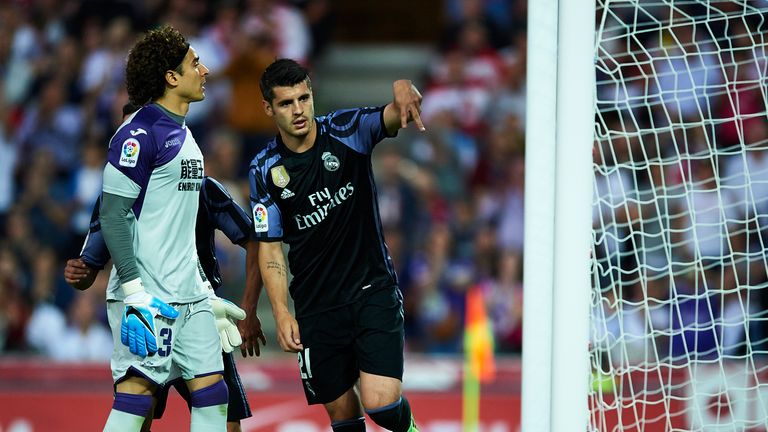 The striker's role is changing. Goals are no longer enough - just ask Sergio Aguero - and managers want defending from the front, no passengers without the ball and versatility.
Considering the rise of this school of thinking, the case of Alvaro Morata is a strange one. Here we have a striker with an impressive goalscoring record, age on his side and a high work-rate out of possession, but one who is often the understudy at the Bernabeu.
The complexity of team selections and Galactico politics at Real Madrid goes some way to explaining that, but Morata is not the type to roll over and take it.
Naturally, Manchester United and Chelsea have been linked with the 24-year-old, who has scored a goal every 89 minutes this term after Real exercised a buy-back clause to sign him from Juventus last summer.
Surely, then, a move is near. But is it that simple? And where would he fit in? We had Guillem Balague and Terry Gibson explain…
Morata: the modern striker
With the success of possession-based football being questioned, the ability to form attacks without the ball has rarely been held in such high regard. It starts with the striker, and Morata fits the role.
"I would struggle to find a better striker at his age," says Gibson. "He's got everything you'd want. First of all he's a good finisher, he's got the physical stature to play in any league in the world, and he's also very mobile. I really do believe he's got the whole package. He's aggressive, can hold the ball up, can work the channels, and can finish chances.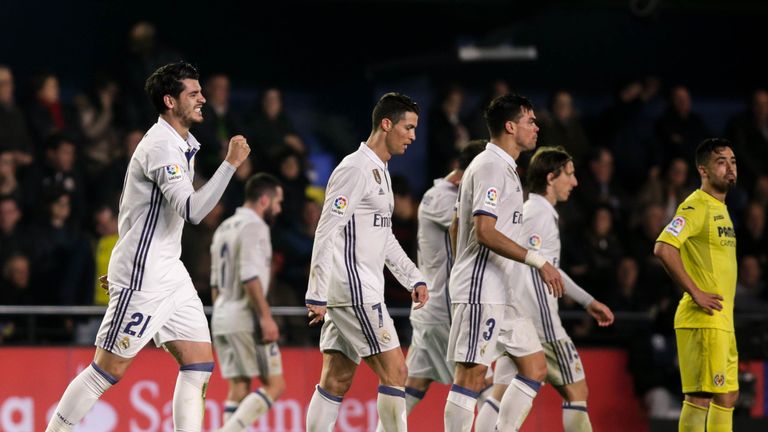 "He is 100 per cent the type of player to chase down defenders and defend from the front. He recognises that you gain chances from doing that."
Balague adds: "He's the ultimate modern striker. When he left Real Madrid he had looked a little bit softer, but he became stronger, both physically and mentally, at Juventus. He learned to sharpen his movements. He was always a good finisher at all levels, and was always very mobile, not afraid of the hard work without the ball.
"At Real Madrid B you don't need to do a lot of that, and at Juventus you do. That allowed to be considered one of the top strikers. He's very calm in front of goal. He works very hard to put pressure on the opposition, intelligent pressure, he has learned to move cleverly without the ball."
But what of Morata's attitude? He would be forgiven for kicking up a fuss at a lack of playing time under Zinedine Zidane, and though he can come across as angry, it is well-placed and with respect. Having been promised more opportunities upon returning to Real, Morata wants more from his current situation, and who can blame him?
"His attitude is different from other young players at Real Madrid," says Gibson. "I like that he's got a bit of an attitude in terms of wanting to play more. He's not done it in a bad way, but he plays with anger sometimes.
"In the Champions League final, he probably won't start, and those are the sort of games he wants to play in. I don't believe for one minute that Morata will be happy staying at Real if he's not first choice in those big games."
Where would he fit in?
Realistically, four of the Premier League's top six could be looking for a first-choice striker this summer, and Morata will be top of many wish lists.
Diego Costa's position at Chelsea isn't certain, and Zlatan Ibrahimovic's at Manchester United is not long term, while Liverpool don't have a consistent leader of the line.
At Arsenal, Olivier Giroud splits opinion, Alexis Sanchez's future is anyone's guess, and the man currently in control may be watching from afar come June.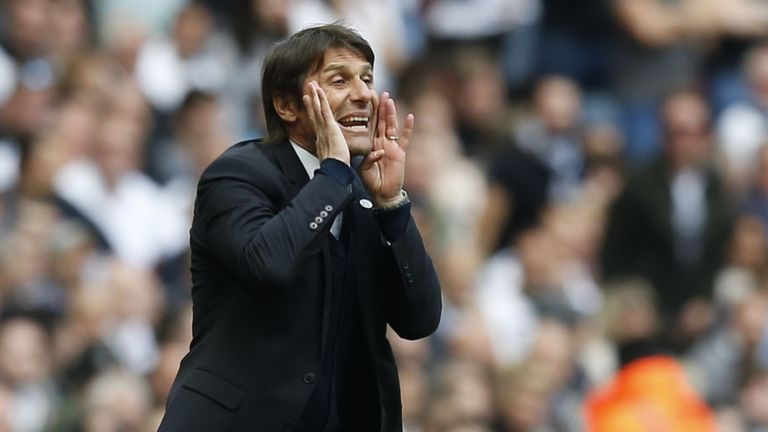 Everton's Romelu Lukaku will naturally be linked with every big European club, but Balague believes Chelsea manager Antonio Conte in particular would rather sign Morata.
"He's made his mind up about leaving, and he has a lot of teams interested. I've got the impression Conte wants him but the club would prefer Lukaku, but there are others that will go after him. Man Utd certainly is a club looking for a striker and has put feelers out to a few of them, including Lukaku and Morata himself.
"His dream was always to come back to Real Madrid, but he always said that if it didn't work out, it wasn't the end of the world. I think he's looking for a challenge that will fit his style. He will absolutely fit Conte's team. To be a striker now you have to be everything that Morata has."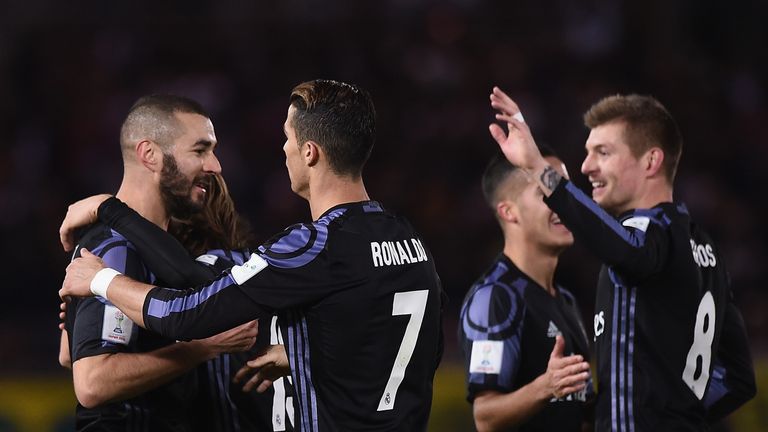 Gibson adds: "I would understand why any of the major clubs in Europe would want to take him if Real decide it's what they what to do. Every transfer window, every single club is looking for a centre forward, whatever level. And at 24 years old, I think he's at the top of the pile, I really do."
Will Real sell?
This is where things get complicated. If you think the choice is solely with the player, think again.
Morata is not being used in big-game situations; he played just 24 minutes in Real's six Champions League knockout games, and didn't come off the bench in April's crunch La Liga games against Atletico Madrid and Barcelona.
With this, some would assume Real would be happy to take a large sum for a back-up striker, but with Cristiano Ronaldo at 32, and Karim Benzema turning 30 this year, it may be in the club's interest to plan further ahead with Morata as their main man.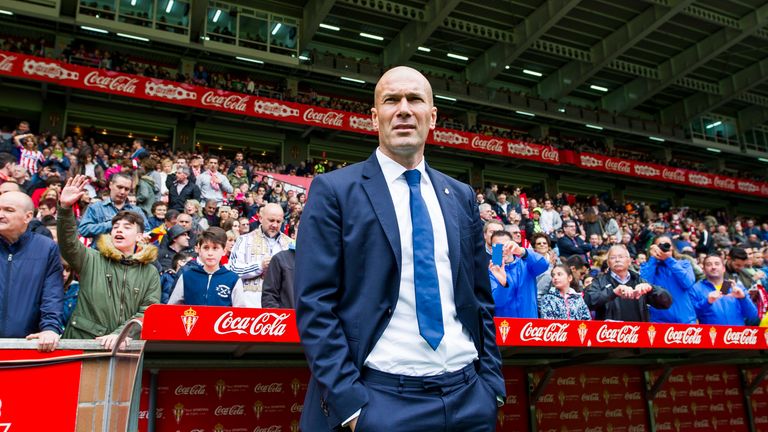 If Zidane fancies Morata, he may well stay put. Unlike previous managers, the Frenchman has more clout when it comes to transfers and team selection, and another Champions League trophy and first La Liga title win in five years would only strengthen that position.
"There was a time where the Real Madrid manager was encouraged to play the marquee signings, those who cost more money," Gibson says. "But I think that has changed slightly with Zidane.
"I think he has more leeway with Florentino Perez than Ancelotti, Benitez, and the managers that came before. That's evident with Zidane playing Dani Carvajal over Danilo, and bringing Casemiro back from his loan at Porto. Zidane has the strength, because of who he is, to pick his XI."
Morata will need a guarantee of more playing time if he is to remain at the Bernabeu next season, but having signed a five-year deal under 12 months ago, where does the decision on his future ultimately lie?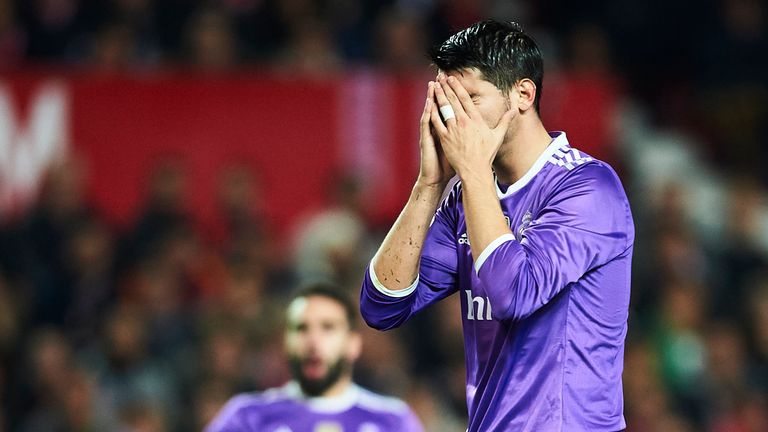 "He feels he should be playing, and if he's not, I think he's going to get cheesed off with it. There's a big decision for Morata; I can't see him wanting to stay at Real Madrid as third choice in big games. And then the big decision for Real Madrid is do they sell a striker at 24 with the best years ahead of him?"
In an age where player power is at its highest, it seems the club hold an equal share of the cards this time. Premier League sides will fall over each other for Morata's signature, but before that happens, decisions need to be made closer to home.