Everton's Morgan Schneiderlin wants Ross Barkley to sign new deal
By PA Sport
Last Updated: 13/05/17 12:32pm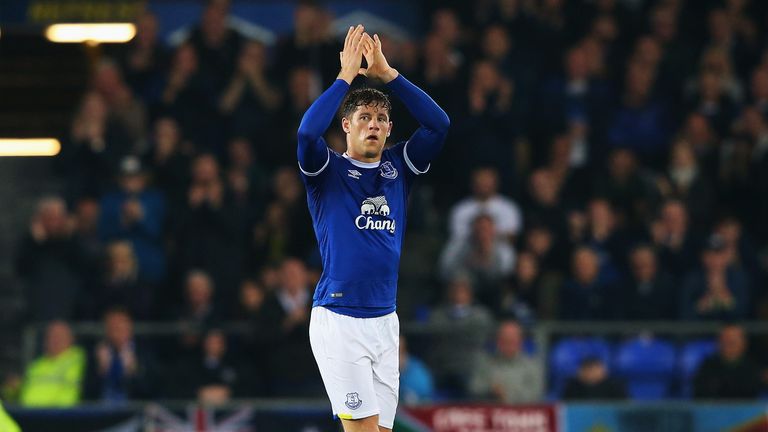 Everton midfielder Morgan Schneiderlin says the players want Ross Barkley to stay at the club after manager Ronald Koeman gave him a deadline to decide on his future.
Barkley has been given until next weekend to agree to the contract extension offered by the club or be sold in the summer as Koeman believes it is not good business to keep a player entering the final year of his deal.
That ultimatum ensured the England international's name earned the headlines ahead of Friday's visit of Watford but his response was equally attention grabbing as he scored the only goal of the game from 25 yards.
"We know the contract is between him and the club but what we can say is he is still working hard, has a good attitude and is very happy in the dressing room," said Schneiderlin.
"We will see what is going to happen. We can't say too much on whether he will sign the contract or not - we want him to sign but it is his decision.
"Hopefully he will make a good one by signing the contract."
Schneiderlin has only played with Barkley for four months having arrived from Manchester United in January but he has no doubts about the 23-year-old's quality or his potential for further improvement.
"I am very happy to play with him. He is a very good player with a good attitude, he works very hard every day to be a better player and he has great quality," the Frenchman added.
"He is still young and he progresses week in, week out and he can continue progressing."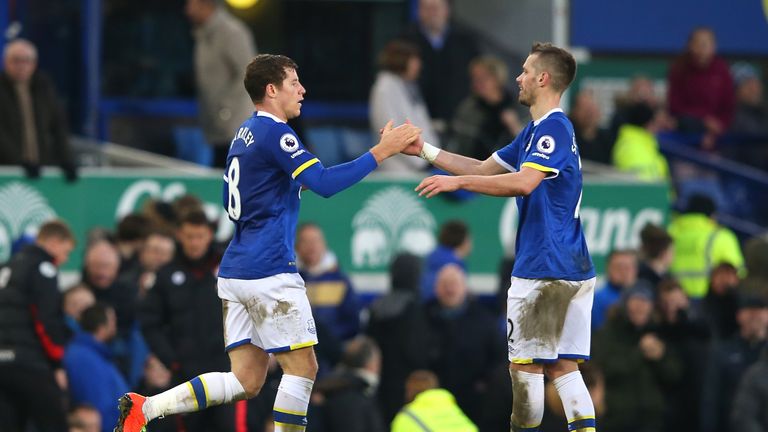 Barkley's future is not the only one in doubt, with striker Romelu Lukaku already attracting interest from a host of clubs after telling Everton he will not sign the lucrative new deal they have offered him to extend his contract beyond its remaining two years.
While Koeman has been less outspoken on the Belgium international's position, the club face the prospect of battling to hold on to the Premier League's top scorer this season.
Schneiderlin admitted he and his team-mates can do little to influence the situation but is confident the club are fully prepared for all eventualities if the worst does happen and one or both depart in the coming months.
"I think the team and the players like Rom and Ross very much," he said. "We know they are doing very well and the football club loves them but after that it is between them and the club.
"We can't control this, we can only control ourselves and the rest is not up to us.
"I am sure the club has a plan A, plan B and plan C."
Grab a Sky Sports Month Pass for £25pm for 2 months and capture an unmissable summer of sport on NOW TV. More live football than ever before, the British & Irish Lions tour and much, much more…