Private equity fund manager Amanda Staveley, who was spotted in the directors' box at Newcastle on Sunday, is currently considering the potential takeover of one of as many as three Premier League clubs.
The 44-year old financial guru has built up contacts in boardrooms across the UK over the past decade and has made no secret of her interest in investing in the Premier League.
Newcastle owner Mike Ashley was not at the Magpies' Super Sunday 1-1 draw with Liverpool at St James' Park, but it is understood Staveley met a number of Newcastle club officials and was impressed by the atmosphere created by the crowd of more than 52,000.


Sky Sports News understands that neither Newcastle or Liverpool provided tickets for Staveley, who runs PCP Capital Partners, a fund with global assets of more than £28billion.
At the weekend, SSN reported that Newcastle were in negotiations with a number of potential investors and had signed non-disclosure agreements with a number of potential investors. At this stage, it is understood Staveley is not working with any of these investors.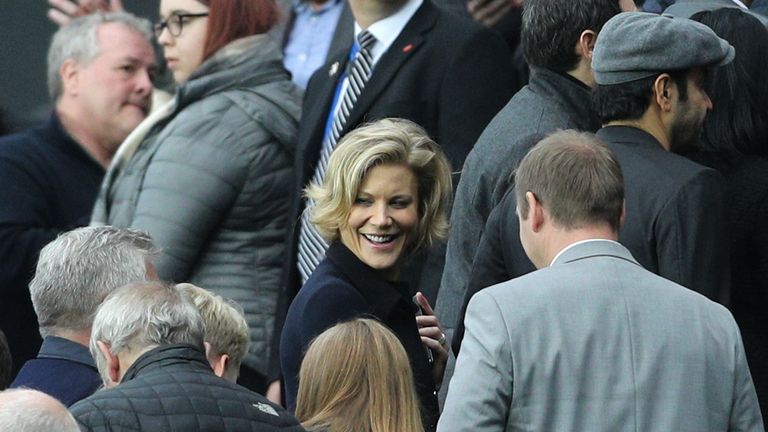 Ashley, who told SSN earlier this year that he does not have the money to compete with the top clubs, bought Newcastle for £134m 10 years ago.
Staveley, who is rumoured to be a Liverpool fan, has been credited as the driving force behind Barclays £5.5billion rescue package from funds in Abu Dhabi and Qatar which secured the bank's future in 2008.
And she is presently suing the same bank for £1.2billion after financial irregularities became public following a Serious Fraud Office investigation into that deal.