Ashley Barnes surprised Burnley boss Sean Dyche not attracting more interest
Last Updated: 14/11/17 4:12pm
Burnley striker Ashley Barnes admits he is surprised more clubs are not circling for Sean Dyche's services after the manager's continued success at the club.
Dyche, who was appointed Burnley boss in October 2012, has enjoyed five successive seasons at Turf Moor and maintained the team's status as a Premier League club last term.
As a result, the 46-year old has been linked with Everton's managerial vacancy in recent weeks, however, Sky Sports News understands no official approach has been made.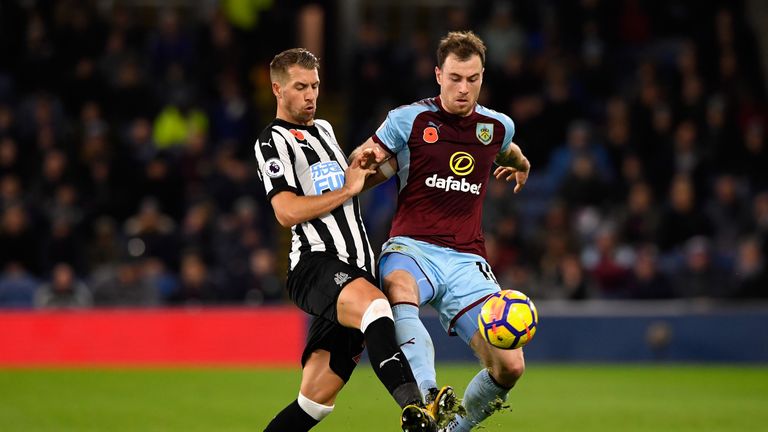 Such speculation comes as no surprise to forward Barnes, who acknowledges Dyche will one day depart Burnley but says the squad enjoy questioning the manager over his future.
"We try to give him some of the 'are you going or are you not?' but that's just all part of the banter around the club," Barnes told Sky Sports News.
"On a serious note, one day he is going to go because of the job that he's doing here.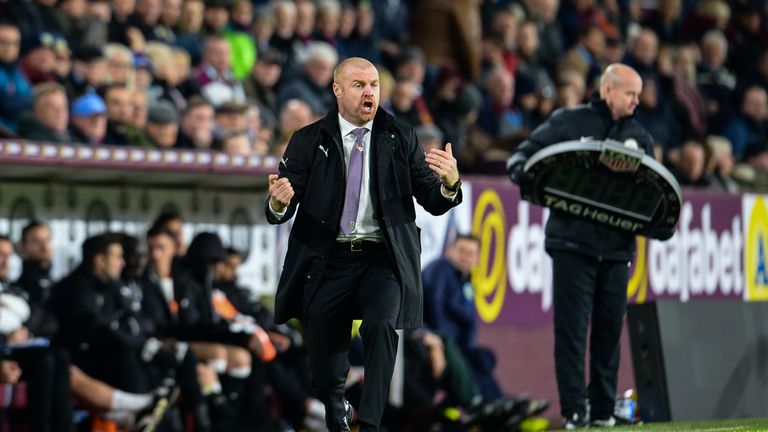 "I can't see why people aren't coming to try and rob him from us because of how well we're doing.
"Obviously we don't want him to go but that's part and parcel of the job that he's doing here and has done for the last five years that he's been here."
Burnley's positive start to the new Premier League season sees the side sit seventh, having lost only two of their opening 11 games.
Barnes believes the team's form is thanks to Dyche's "hands-on" management.
"He had faith in us all to bring us to the club, to play us in the Premier League and it's paid off for him," he added.
"The work in the group of lads that he's implemented together, we're doing so well. We've got a tight-knit group. He's hands-on as well."