Thierry Henry sits down with Manchester United goalkeeper David de Gea to take an in-depth look at the Spaniard's traits.
Ahead of Sunday's Manchester derby at Old Trafford, live on Sky Sports Premier League, De Gea talks through his time in England with the Sky Sports pundit and former striker, from his tough start to his meteoric rise.
De Gea arrived in England from Atletico Madrid in 2011, and has since gone on to become one of the world's best goalkeepers.
Here, he talks saving with his feet, his calmness with team-mates, and why he is the first attacker, not the last hope.
Watch Nissan Match Zone at 6pm on Friday and 10am on Saturday on Sky Sports Premier League, as well as On Demand.
Nissan Match Zone: Henry and De Gea


On his tough start to life in England…
Thierry Henry: Did you have any doubts? Did you think, this is going to be difficult here? You were 19 years old coming from Spain. In a new town, new language. How did you bounce back?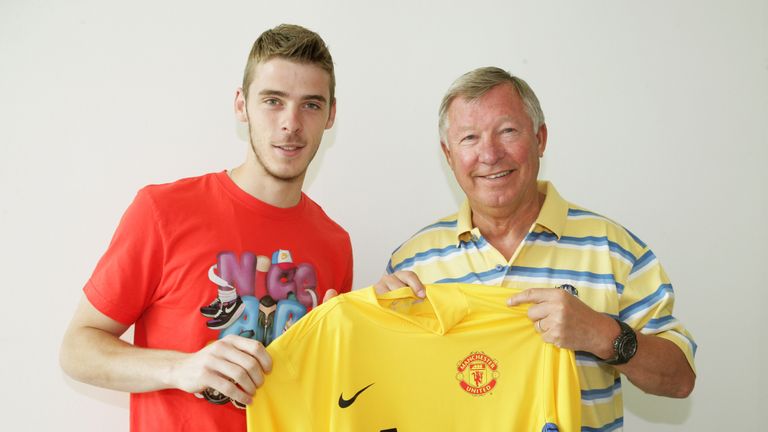 David de Gea: It was really difficult for me at the beginning, not just with football, with life and everything, the weather and the language, but step by step I kept my focus on football, trying to improve, and going to the gym to improve my body. Now I am really happy here, stronger as a goalkeeper and as a person, everything.
On saving with his feet…
Thierry: It seems like you always go with the closest part of your body to stop the ball. To me it is pretty logical. You say: 'Of course', but people are shocked by it! Can you explain?
David: You cannot train saving with your feet, but sometimes it is instinct. Sometimes it is quicker to go with the feet, going with the hands is sometimes more difficult. Even when I was young I would go with my feet, it's something good for me.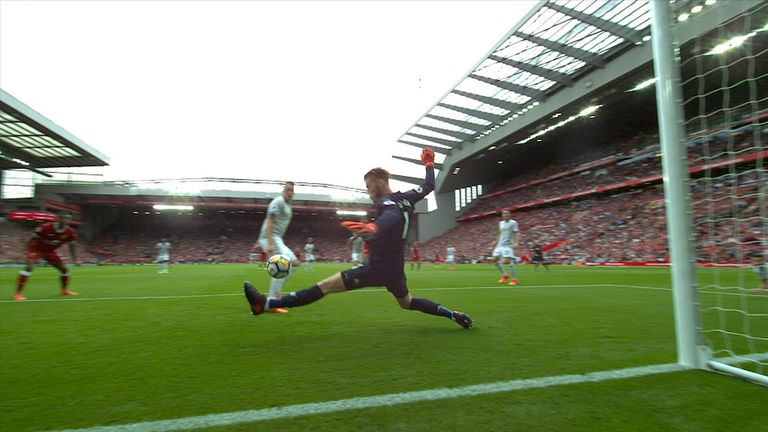 On not shouting at his defenders…
Thierry: I used to argue with my goalkeeper all the time. Jens Lehmann, I'm sorry! But you didn't have a go at your defenders. You didn't scream at them, you are there to save, you are the last hope, but you give positive energy.
David: After a great save or a mistake by a defender I prefer not to shout on him, I prefer to wait and say it inside of the dressing room.
I was always like that. I am relaxed, I try to be normal after a mistake, and when I make a mistake I don't want people coming to me on the pitch shouting at me. So I try to do the same with my players, to give confidence to them. That's it, it's football, you have to make mistakes, it's normal!
On his ball skills…
Thierry: People don't mention your kicking skills, but being Spanish, you've always had that education… How do you see yourself? As the last hope? Or the first attacker?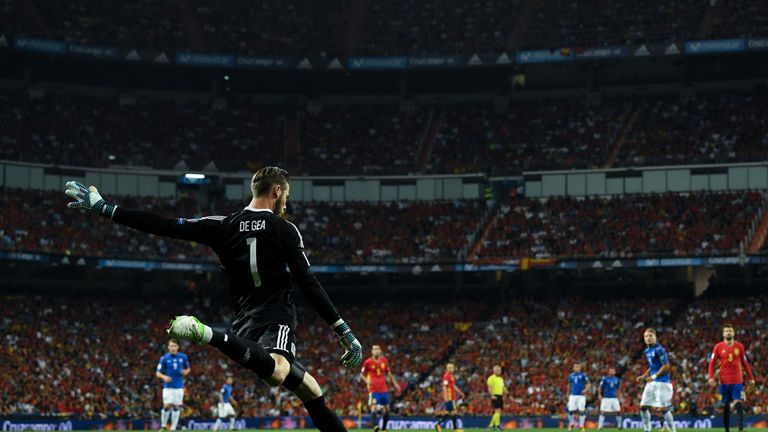 David: Always, even with the U17s in Spain, U19s, we play from the back and we try to improve on that a lot. So I always enjoy having the ball at my feet.
I think the first attacker has the ball, starts from the back, you can see everything, and you have to play with the feel of a midfielder, not a goalkeeper.
On the Manchester derby…
Thierry: City are flying, the entire country is waiting for you to stop them. Can you stop them?


David: Well, can City stop United, as well, you know? We play at home with the fans, a special game of course. We arrive with confidence, we're really strong, and we want to win.
I think the team is really in a good moment. We won two difficult away games, so we have confidence, we are strong and play an important game.