Sussex Police apologise to Crystal Palace and Brighton for false reports about weapons
Last Updated: 07/12/17 6:16pm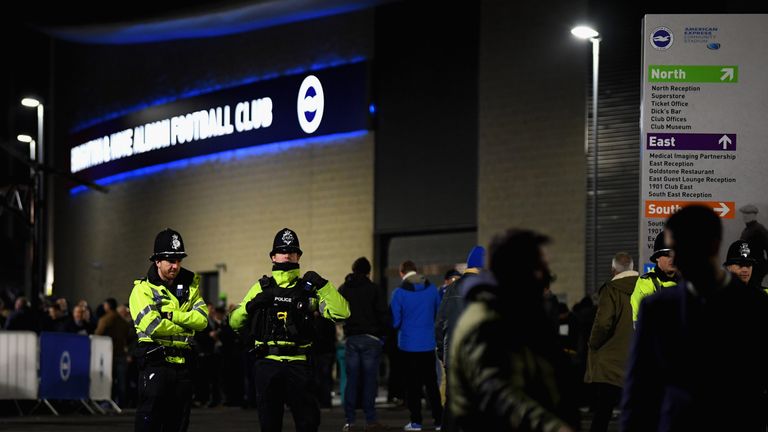 Sussex Police have apologised to Crystal Palace and Brighton for false reports that weapons were left behind following their recent Premier League clash.
The two teams met on November 28 at Brighton's Amex Stadium and on-duty officers wrongly reported that knives and knuckledusters were found inside the stadium.
The statement said: "The reference to weapons being found discarded at the stadium following the Brighton v Crystal Palace match on November 28 was based on information logged by our officers on the night and done so in good faith.
"Subsequently, it has been established that no such items were physically recovered at the stadium or in the city. We accept that this information was incorrect and the tweet published earlier today by one of our officers was wrong.
"Sussex Police apologises to both clubs and their supporters."
After the game Crystal Palace condemned the "antisocial and criminal behaviour" of a " small group of supporters" prior to the match.
The south London team apologised to "innocent supporters" after a number of away fans with tickets were refused entry when Brighton were forced to close the turnstiles at 7.51pm - six minutes into the game that finished 0-0.
Palace and Brighton will meet again in the FA Cup third round at the AMEX Stadium on January 6.