France coach Didier Deschamps to discuss form with Paul Pogba
By Chris Nightingale
Last Updated: 20/03/18 6:05am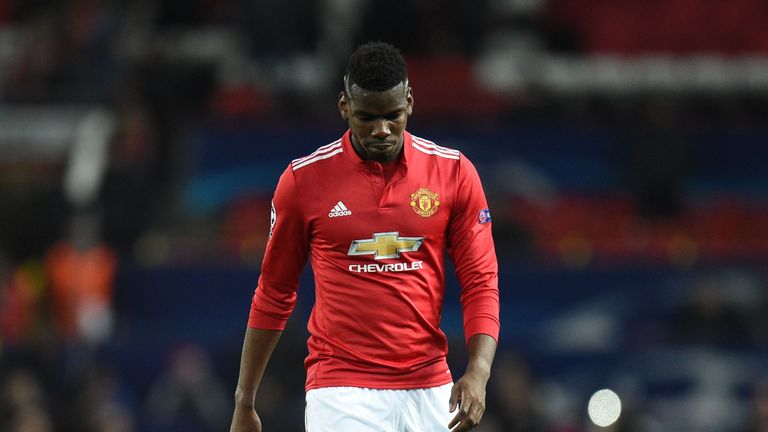 France coach Didier Deschamps says Paul Pogba "won't be enjoying" his current situation at Manchester United.
The 25-year-old, who returned to Old Trafford from Juventus for £89m in August 2016, has struggled to impress under Jose Mourinho this season and has been left out of the starting XI for United's last three games.
The midfielder is among those featured in the 25-man France squad for this month's friendlies against Colombia and Russia, but with the World Cup looming, Deschamps is concerned about the player.
"I don't know what it is. I'm sure I'll hear about it. Of course, it's a situation he won't be enjoying," he said.
"As to why or how things came to this, there may be many reasons. I have a great deal of talks with players at our training camps, to gauge their feelings. It's not just Paul."
He added: "Obviously, this is a situation he won't appreciate in relation to everything he's done. There can be many, varied reasons. He can't be happy with what he's going through with his club."
Pogba was an unused substitute during United's 2-0 FA Cup win over Brighton on Saturday as goals from Romelu Lukaku and Nemanja Matic secured their place in the semi-final.
Mourinho's side were drawn against Tottenham in Sunday's draw, with Chelsea taking on Southampton in the other tie as United bid to win the trophy for the second time in three seasons.