Pep Guardiola says Man Utd and Chelsea helped block VAR introduction in Premier League
By Michael Kelleher
Last Updated: 14/04/18 2:58pm
Manchester City manager Pep Guardiola says Manchester United and Chelsea are among the clubs who blocked the introduction of VAR in the Premier League next season.
The decision was made at a Premier League shareholders meeting in London on Friday, when all 20 member clubs voted.
The Premier League said in a statement that "advanced testing" around VAR will continue to the end of the 2018/19 season.
Guardiola confirmed City were advocating the introduction of VAR in August but said other "top teams" were not.
"I think Manchester City agreed to it but the other top teams, United and Chelsea I think, they didn't want it," Guardiola said.
"It's okay, it will happen though. Not just here in England, all around the world, the referees must be helped. Today the football is quicker, it's faster.
"Now, for example, right now we don't know if it was a penalty or no penalty for Madrid.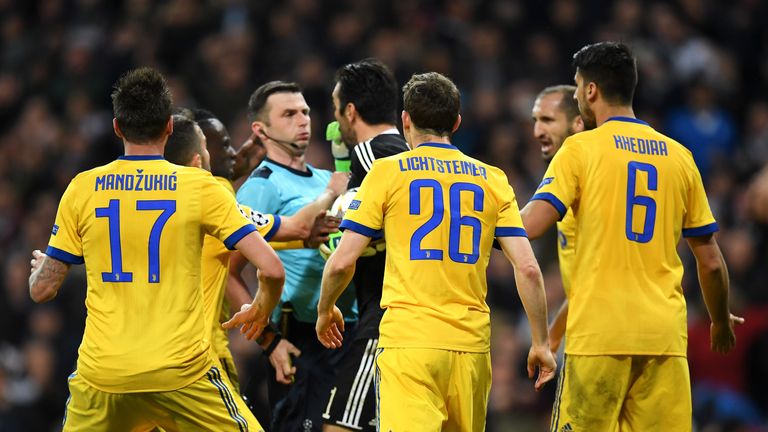 "It's not easy for the referees. I think they need to be helped, but if the guys decided to do that, it will happen."
The announcement comes a day after UEFA confirmed on Thursday they would not be fast-tracking the system in either the Champions League or the Europa League next season.
VAR is already being used in some leagues, including the Bundesliga, and will be at the World Cup in Russia this summer.
The VAR system has been used in the FA Cup and Carabao Cup this season, but the live trials have been surrounded by controversy, mainly over a lack of communication in the decision-making process for fans in the stadium.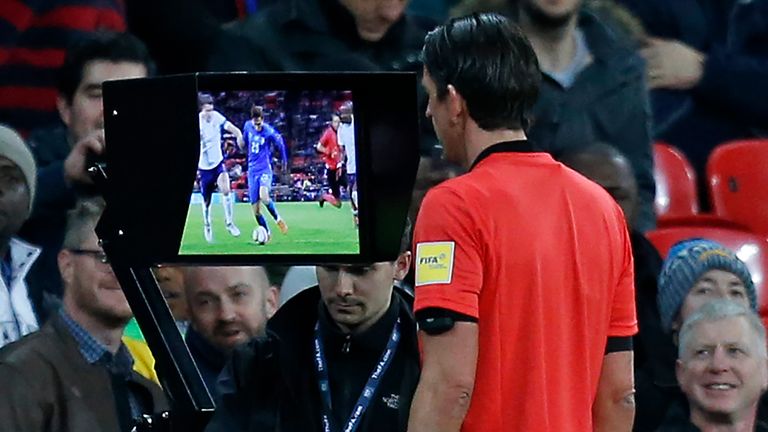 But Guardiola feels those issues can be worked out.
"I think, sooner or later, it will happen," Guardiola said. "I don't have an opinion if it works or not. Maybe, in the beginning, it doesn't work, but that's good. Next time, it will be better and more efficient.
"The referees know and they announced, 'We need help'. When that happens, the system will be better, quicker and more efficient. The longer we use it, the more efficient it will be."