Are DC United right fit for Wayne Rooney as he leaves Everton?
By James Walker-Roberts
Last Updated: 28/06/18 11:49am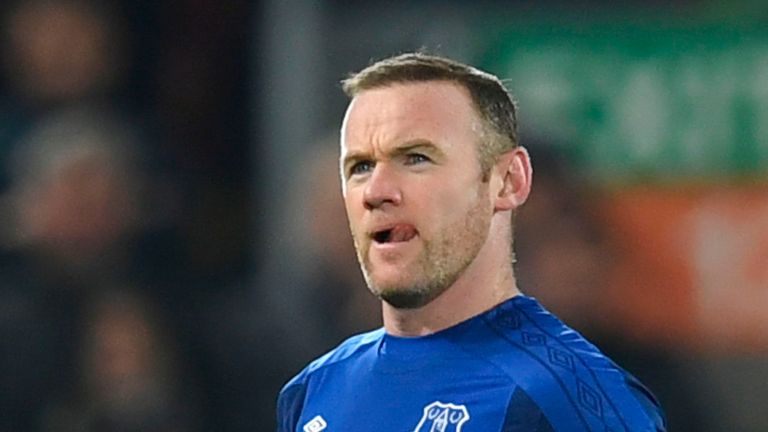 Wayne Rooney looks set to join DC United from Everton. But why would he choose DC? And is he what the struggling MLS side need? James Walker-Roberts takes a look...
Rooney made his debut in the Premier League at the age of 16 but is now moving overseas and joining DC, who were one of the 10 original teams when the MLS was founded.
But how have they done recently? Who would Rooney be playing with? What are his chances of success? Here's all you need to know...
Struggles after strong start
DC United were one of the most successful clubs in the early years of MLS, particularly under the management of Bruce Arena from 1996-98. Arena led DC to six titles, including the CONCACAF Champions' Cup and Copa Interamericana, before leaving to take charge of the USA.
DC also won three of the first four MLS Cups, but success has been much harder to come by in recent years.
Their only trophies since 2010 have been the 2013 US Open Cup - a competition that is the closest equivalent to the FA Cup - and the Eastern Conference title in 2014.
In 2013 they were statistically one of the worst teams the MLS had seen, setting records for fewest points per game in MLS history and scoring the fewest goals per game in league history.
Last year they again finished bottom of the Eastern Conference and second-bottom of the overall table, and they have started this season with two wins from 12 matches.
Rooney will be tasked with dragging DC off the foot of the Eastern Conference and improving on a points-per-game record of 0.83, which is the third-worst in MLS.
Following Freddy Adu
Whose footsteps would Rooney be following in at DC United?
He might be the club's most high-profile import, but two of the club's best-ever players have come from abroad - Bolivian duo Jamie Moreno and Marco Etcheverry.
Moreno joined DC United in 1996 from Middlesbrough and went on to become their record scorer with 131 goals, and also record-appearance holder with 329 games.
Etcheverry joined DC at the same time and is regarded as one of the finest midfielders to play in the MLS.
Then there's Freddy Adu, who was drafted as a 14-year-old by DC United in 2004 but would not live up to the extraordinary hype that was generated around his name. Ryan Nelsen, who would go on to play for Blackburn and Tottenham, was a more successful draft pick when he was chosen fourth in 2001 by DC United.
But DC have lacked star power in recent years, something which Rooney would undoubtedly provide.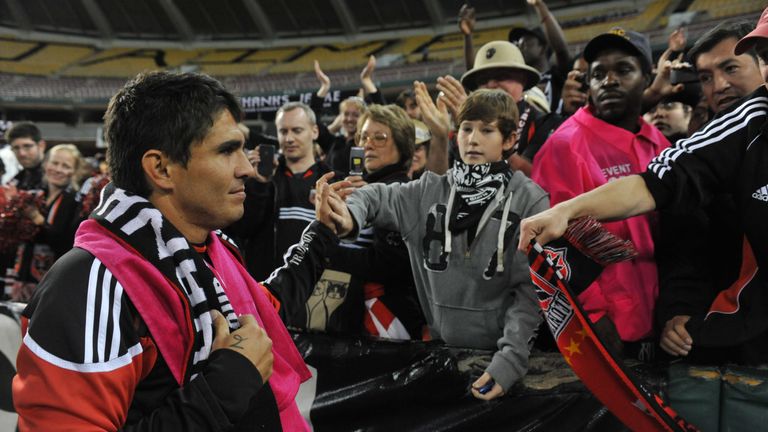 Is he what DC United need?
DC United's struggles on the pitch over the last few seasons can be partly attributed to issues off it, but that might be about to change as they look forward to the opening of their new Audi Field stadium on July 14.
An unfavourable lease at their RFK Stadium has meant they have been financially burdened and unable to compete on the spending front in the MLS. However, it has been reported DC United are now planning to increase spending and bring in more "star power" as they move to a new home.
Rooney's move ties in perfectly with the opening of the new stadium as he is eligible to play for DC from the opening of the trade window on July 10 - four days before the curtain-raiser at Audi Field against Vancouver Whitecaps.
And Rooney could be followed by another big name this summer. The Washington Post say that along with Rooney, DC have looked at Javier Hernandez, Carlos Tevez and Mario Balotelli.
DC United head coach Ben Olsen said this summer they want to add some "high-end quality" to their squad, which currently only has one designated player - a term used for players on larger wages than the rest of the squad that can be paid outside of the salary cap (Teams can have three designated players on their roster).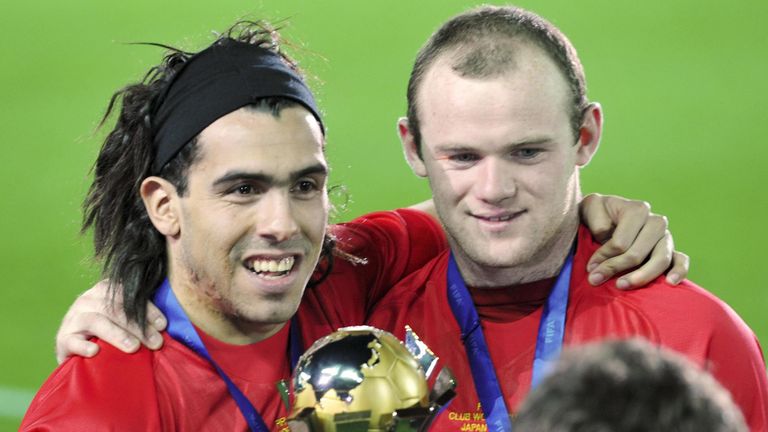 DC were the first team to officially sign a designated player when they brought in former Argentina international Marcelo Gallardo in 2008 and made him the highest-paid player in club history. However, in the last decade they have not had a player that has come close to providing the pulling power that Rooney would offer.
In a market where DC compete with baseball (Nationals), basketball (Wizards), NFL (Redskins) and ice hockey (Capitals), and with 20,000 seats to fill at a new stadium that cost them $250m, Rooney's arrival could give the club a much-needed lift.
Where would Rooney play?
He largely played in midfield or a No 10 role for Everton last season, but if Rooney does join DC, he will surely be returning to a striker role.
Only Seattle Sounders have scored fewer goals than DC United in MLS this season and Jamaican striker Darren Mattocks is their current top scorer with seven goals.
Asked about the potential addition of Rooney earlier this week, DC head coach Olsen said: "It's stirring, it's stirring, it's stirring. . . . If and when additions come, it will be exciting.
"I think the additions that we will bring in will help this club in a whole bunch of different ways. First and foremost, on the field. That's where we need help right now, to get us over the hump."
Familiar faces?
It is unlikely that Rooney will be too familiar with DC United's squad, with none of the players having ventured into the Premier League during their careers.
Former Charlton and Leeds winger Lloyd Sam left DC in the off-season to join AFC Wimbledon while Zoltan Stieber had a spell with Aston Villa's academy but never broke into the first team.
The closest "English" connection Rooney will have is Ian Harkes.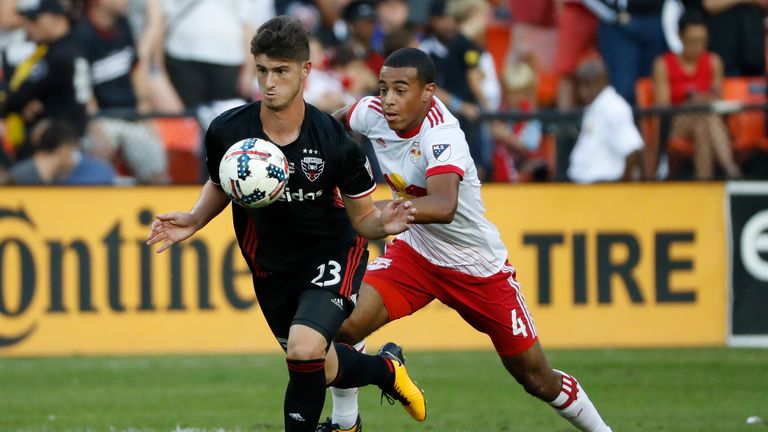 Harkes was born in Derby and reportedly had trials with the Rams and Fulham before signing with DC United as a homegrown player last year. Harkes' father, John Harkes, played for Sheffield Wednesday, Derby, West Ham and Nottingham Forest.
Rooney might also be getting some MLS advice from his younger brother John, who played for DC United's rivals New York Red Bulls in 2011.
Who's the manager?
Ben Olsen made 221 appearances for DC United over 12 seasons from 1998-09. He also had a loan spell with Nottingham Forest that was cut short by injury when it looked like it might have become a permanent move.
After retiring in 2009, Olsen took over as DC United's assistant coach before being promoted to head coach a year after hanging up his boots.
He is the second-longest serving head coach in the MLS and has been backed by the club's owners despite the lack of success in recent years.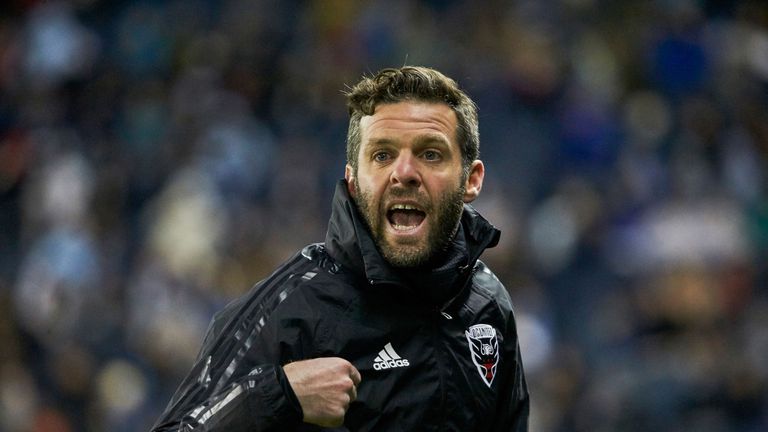 One of the owners, Erick Thohir, told the Washington Post last year: "When we came in 2012, our main vision was building the stadium and making sure we get into the playoffs. After the stadium is done, we can invest more on the team, so the team can compete for more than just qualifying for the playoffs."
DC's fortunes this season have not been helped by not having a stadium to play in.
While they have been waiting for their new Audi Field stadium to open, DC have only played two of 12 games at "home", and that was at the Navy-Marine Corps Stadium, which is 30 miles away. They are due to play 12 road games in total before their stadium opens.
That means they could be in for a mid-season boost with Rooney's arrival and 15 of their final 20 games at Audi Field.