Tottenham v Man City to be shown on Monday Night Football on October 29
Man Utd v Everton also moved to Sunday, October 28 on Sky Sports
Last Updated: 03/09/18 3:16pm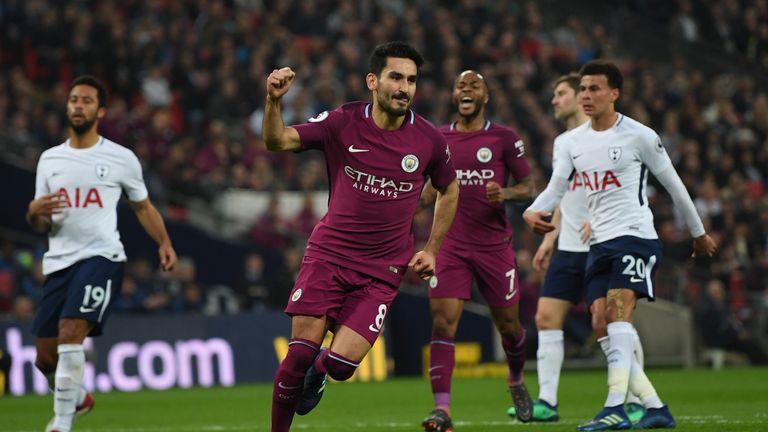 Tottenham's clash with Manchester City will be shown live on Monday Night Football on October 29.
The Premier League match, which will be played at Wembley, was due to take place on Sunday, October 28.
Manchester United's home match with Everton will now also be played on Sunday, October 28 at 4pm, live on Super Sunday on Sky Sports Premier League, having been originally scheduled for Saturday, October 27 at 12.30pm.
The meeting between Spurs and City has been moved due to an NFL fixture at Wembley on the Sunday, with Spurs' new stadium yet to be completed.
A Spurs statement read: "We should like to apologise to both our and Manchester City fans for this fixture having to be moved to a weekday evening and any inconvenience caused.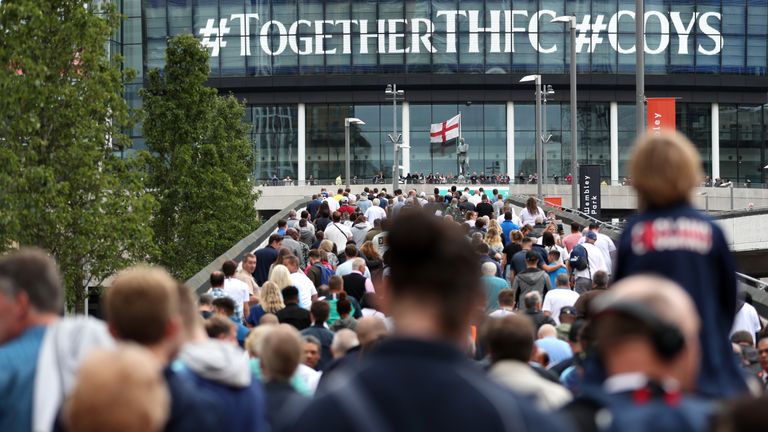 "Despite the possibility that our new stadium could be ready to host this match, this would not be known until much closer to the date of the game.
"We have therefore agreed with the Premier League that, in the interests of clarity and certainty, we shall confirm this game as taking place at this time at Wembley Stadium so that fans of both teams can now make travel arrangements accordingly."
Spurs have also announced they will play all three Champions League group fixtures at Wembley.
Manchester United v Everton - Sunday, October 28 - 4pm - live on Sky Sports Premier League
Tottenham v Man City - Monday, October 29 - 8pm - live on Sky Sports Premier League