Liverpool owners Fenway Sports Group dismiss 'unfounded speculation' about selling club
Last Updated: 09/11/18 3:38pm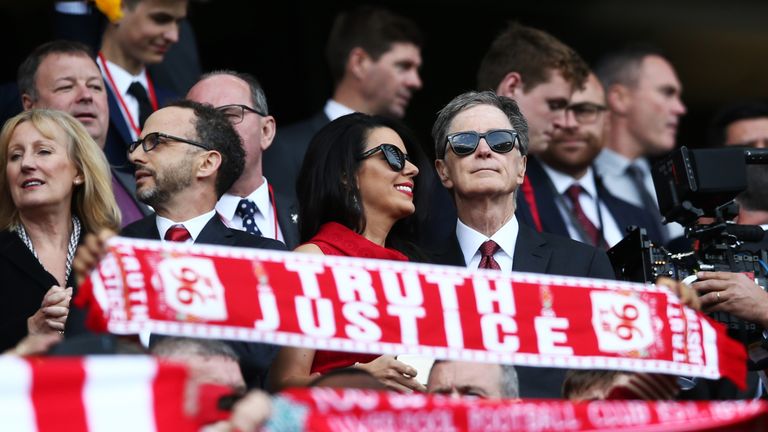 Liverpool owners Fenway Sports Group have dismissed "unfounded speculation" that the club is for sale.
American newspaper New York Post reported that principal owner John W Henry was privately inviting offers and would be willing to sell the Premier League club for a bid in excess of £1.53billion.
A Liverpool spokesperson said: "Loath as we are to give a story of this nature a meaningful response, on behalf of the club's ownership I can completely dismiss this unfounded speculation.
"To repeat once again, the club is not for sale, including any 'quiet process' or anything of that nature."
FSG said in August that they would be open to minority investment amid reports of interest from the cousin of Manchester City owner Sheikh Mansour.
That was in response to a report in the Daily Mail which claimed that Sheikh Khaled Bin Zayed Al Nehayan failed in a £2bn attempt to take over the club at the end of 2017.