Watch midweek Premier League goals on the Sky Sports app
Arsenal, Manchester United, Liverpool, Chelsea, Tottenham in action
By Sky Sports Football
Last Updated: 05/12/18 7:35pm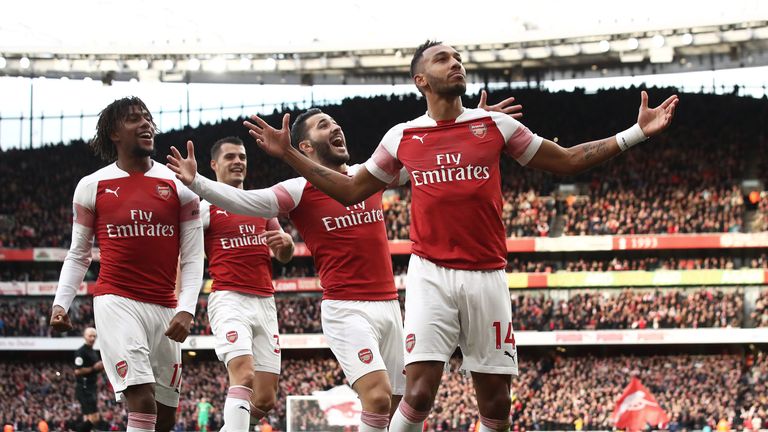 You can watch the Premier League midweek goals as they go in on your mobile with the Sky Sports app.
After four matches on Tuesday, the action continues on Wednesday evening with six fixtures, including Arsenal's trip to Old Trafford to face Manchester United.
Liverpool are also in action against Burnley at Turf Moor, Chelsea travel to Wolves and Tottenham host Southampton at Wembley, while Everton take on Newcastle at Goodison Park and Leicester travel to Fulham.
With the Sky Sports app, you will be able to see goals within minutes of them hitting the back of the net, as well as match highlights from all games - you will just need to log in with a free Sky iD for the full experience.
Here's a reminder of the great action at your fingertips with the Sky Sports mobile this season...
In-game Premier League highlights
The Sky Sports app is the place to watch all in-game Premier League goals outside of the Saturday afternoon blackout window (2.45pm to 5.15pm).
Throughout last season, Sky Sports subscribers enjoyed in-game clips of Premier League goals and other major incidents exclusively by logging into our app.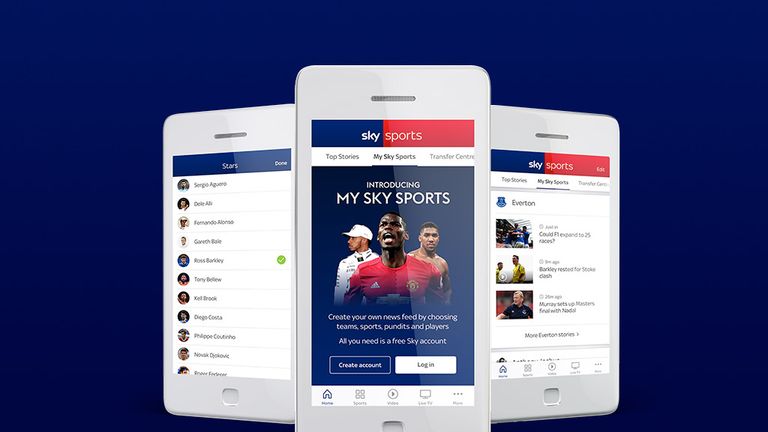 Users without a Sky Sports subscription can still enjoy post-match Premier League highlights in the app shortly after the final whistle sounds, but you must log in.
How do I watch the goals during matches?
Our Sky Sports app shows:
Highlights of all Saturday 12.45pm and 3pm Premier League games from 5.15pm
Highlights of all other games regardless of kick-off time 15 minutes after the full-time whistle
In-game clips and half-time highlights from all non-Saturday 3pm and midweek games
I don't have a Sky Sports subscription. How can I watch?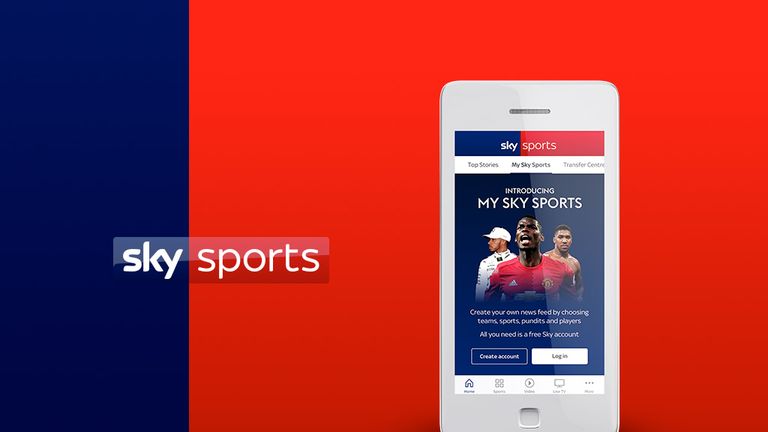 Non-subscribers can still watch Premier League action on their mobile from 5.15pm - or 15 minutes after the full-time whistle - if you have a Sky iD.
Simply create a Sky iD for free and get access to the following:
All match highlights available on the Sky Sports app from 5.15pm on Saturdays and 15 minutes after full-time for all other matches, and from midnight on skysports.com
Round-ups, including best goals and a weekly best saves, showboats, players and funnies package will also be available
Archive footage available from the Premier League vault
But remember, you'll need a Sky iD. To create one, click here.