Jose Mourinho would have got '25-game ban' for running on pitch like Jurgen Klopp, says Paul Merson
Last Updated: 04/12/18 9:36am
Paul Merson thinks Jose Mourinho would have got a hefty punishment if he had charged onto the pitch in the way Jurgen Klopp did against Everton.
Klopp ran onto the pitch after Divock Origi's late winner for Liverpool in the Merseyside derby.
And although he apologised to Everton manager Marco Silva for his celebrations after the match, Klopp has been charged with misconduct by the FA.
The severity of the punishment has yet to be decided but Merson feels that if Manchester United boss Mourinho was the man at the centre of the charge, the FA would come down much harder on him than Klopp.
"It'd be a 25-game ban - I dread to think," he said on The Debate.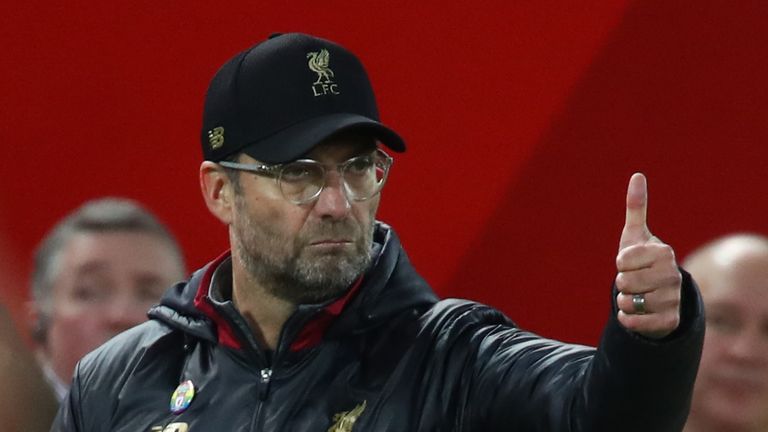 "Put it this way, if that was Jose, he'd have got sent straight to the stands as soon as he got back to his technical area. Jose got sent off at Southampton for going outside his technical area. It's horses for courses - everyone loves Jurgen Klopp, apart from Manchester United fans. It's one of them where it's a case of 'don't do it again' - no-one got hurt and Marco Silva was fine with it."
Former Premier League manager Tim Sherwood joined Merson on The Debate and had sympathy for Klopp's reaction, saying that emotions can get the better of you on the touchline.
"He's a charismatic, good manager," Sherwood said.
"He's got a knack of everyone eating out of his hand, players, press, fans - they love it. Everyone loves him. He puts a positive spin on everything. He's got a great smile and offers an honest opinion, plus, he wears his heart on his sleeve.
"I can understand his emotion. I'd be still running around now, waiting for the bell for the last lap!
"Until you've stood in that technical area, you can't understand the emotion of winning a game and what it means to everyone. It's so much more than when you are a player as you're taking the heat and taking it on for the full football club. It's massive. When people criticise Jurgen Klopp who have never stood in the technical area, I find it difficult."