Chelsea's Maurizio Sarri does not want VAR in the Premier League
Blues head coach reveals he does not know if VAR was successful in World Cup as he 'did not watch a single match'
By Joe Shread
Last Updated: 11/01/19 10:32pm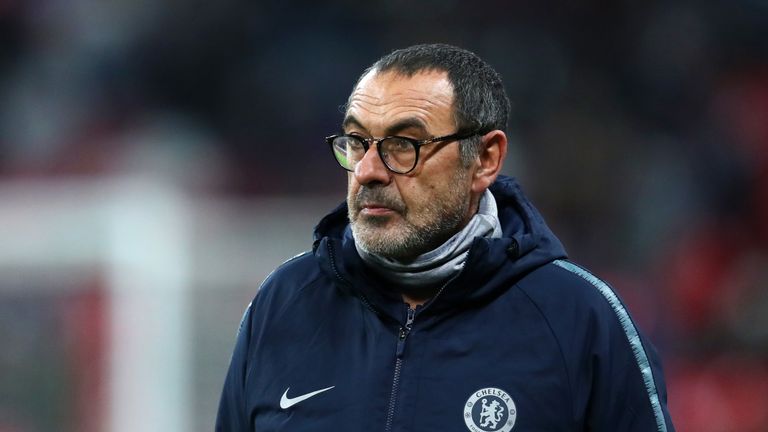 Maurizio Sarri has again hit out at the use of video assistant referees, and says he does not want VAR introduced to the Premier League next season.
England's top division is following in the footsteps of many of its European counterparts, including La Liga and the Bundesliga, by introducing the system from next season.
Sarri - who experienced VAR in action during his time with Napoli in Serie A - was critical of the system following Harry Kane's controversial winner over Chelsea in the Carabao Cup on Tuesday.
The referee in charge of VAR for that game, Chris Kavanagh, will officiate Chelsea's Premier League match against Newcastle at Stamford Bridge on Saturday evening, but Sarri said: "The problem is not the referee.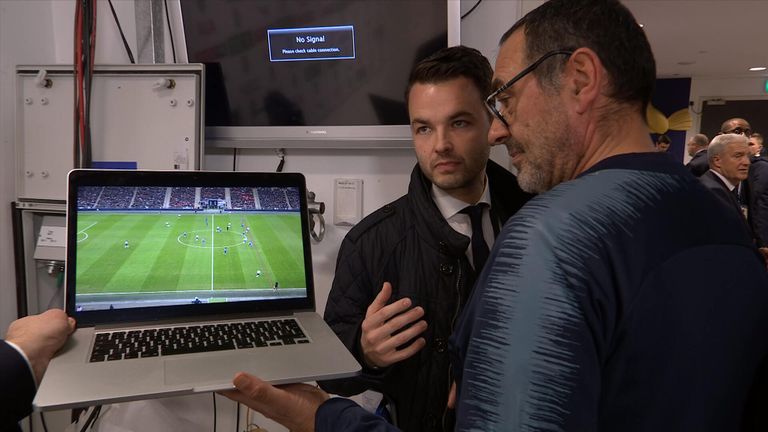 "The problem, for me, is that they are not ready to use VAR. The linesman stopped his run and for a player, this is the signal of offside.
"But it's normal. They are using the system for the first time so they need to get used to using the system.
"I don't like the video assistant referee, that's my opinion. We risk to change the atmosphere in the stadium. You score but you have to wait 30 seconds to celebrate. It's negative for the atmosphere in the stadium.
"I am used to playing with the system, because in Italy we used it, starting three years ago. I don't like it. I don't know what to say."
VAR was used in the World Cup for the first time last year, but Sarri said he had no opinion on how the system worked in Russia as, remarkably, he did not watch a single match at the tournament.
He revealed: "I didn't see anything in the World Cup. I didn't see a match. I don't like the national teams - there isn't anything to learn.
"It's a usual position. Every coach thinks like me, it's just unusual to say it."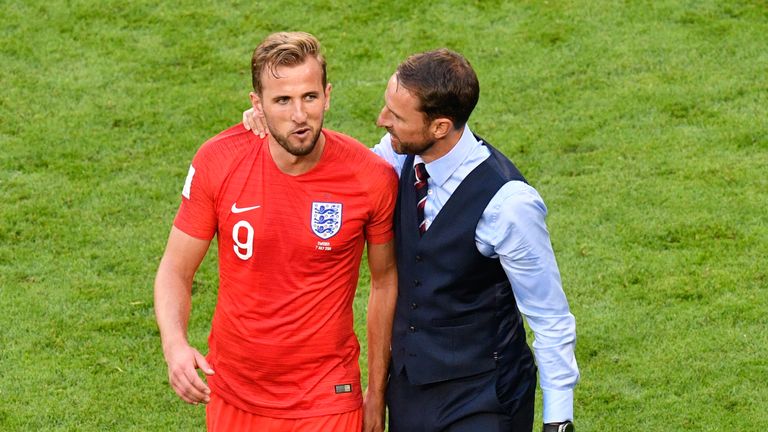 Sarri says does not believe the best international teams would be capable of competing with the top club sides, and even suggested Chelsea would beat England.
"I think so. Why not?" Sarri said. "It's impossible to organise a team in 30 days. I think every team in the World Cup would lose against the top clubs.
"In a club you have time to organise a team, so it's very difficult to see a well-organised team in the World Cup."