Who is reported Manchester United target Noam Emeran?
Amiens youngster is reportedly set to join United this month
Last Updated: 17/01/19 6:18pm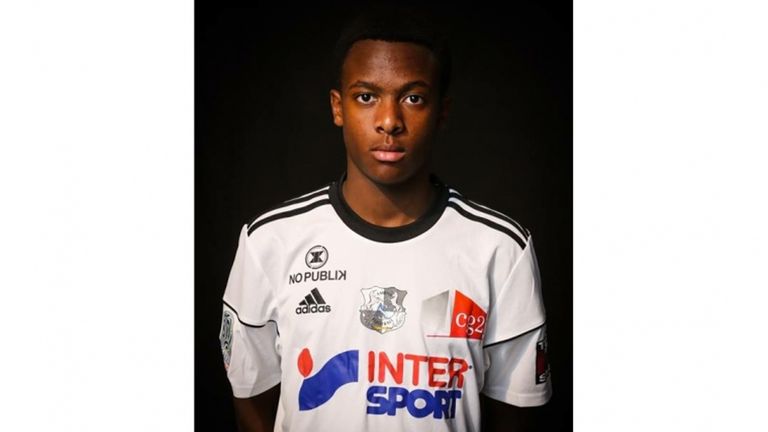 Manchester United are reportedly close to making 16-year-old Noam Emeran their first signing of the January transfer window.
Emeran, who does not turn 17 until September, has apparently attracted interest from around Europe, with Paris Saint-Germain and Juventus among the clubs linked with him in recent months.
But French newspaper Le Courrier Picard is reporting that Emeran will join United this month, quoting him as saying that United are the "best option from the offers I had to enable me to play at the top level".
So what do we know about the 16-year-old and what he might bring to Manchester United? We look at his background, his qualities and his role models...
Where's Emeran from?
Emeran was born in Paray le Monial in eastern France in 2002. His father is from Guadeloupe, and a former professional footballer, and his mother is from Rwanda.
Emeran started out with FC Brussels in Belgium before joining L'Entente Sannois Saint-Gratie, who play in the French third tier, and then moving to Amiens, who are in Ligue 1.
He has not played a first-team match for Amiens but has still reportedly caught the eye of some of Europe's biggest clubs.
What's he done?
Last month Emeran impressed for Amiens U19s in the Gambardella Cup - a national competition for youth sides in France - as he scored a hat-trick against Quevilly.
Amiens U19s head coach Antoine Buron said: "We decided to incorporate him because we were convinced that he could make the difference in this kind of match. He did and he allowed us to hope."
Unfortunately for Emeran his efforts were not enough for Amiens as they lost on penalties, leaving the teenager in tears.
"First of all, the three goals that I scored are due to the team," he said afterwards. "We can't be happy because the result is not there. It hurts everyone. Maybe I am satisfied on an individual level but on the collective level it is a disappointment, I should have done more.
"The Gambardella is an important cup and it hurts me to lose."
Emeran has also featured for France at youth-team levels,
What's his playing style?
Emeran, who is a left-footed player, says that he "admires Leroy Sane" and models his own game on the Manchester City player, along with Anthony Martial, Neymar and former Chelsea winger Gael Kakuta.
Emeran is a winger who tends to play on the left.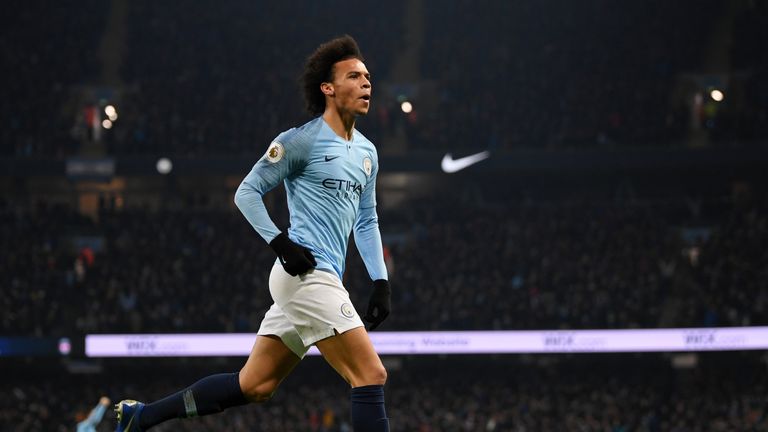 "He is an attacking player with a good left foot," says Buron. "And he obviously has the profile sought by the big clubs."
In their match report from the Gambardella Cup defeat to Quevilly, Amiens write about Emeran: "He is the guy who has a magic left foot, who knows how to dribble with elegance, efficiency and especially knows how to finish, scoring three goals including a free-kick like Messi."
What has he said?
Emeran has told newspaper Le Courrier Picard that he is set to join United.
"After talking to my family, I think it was the best choice over what I was offered to help reach the top level. Now it's up to me to do the job to achieve my goals and dreams," he said.
Speaking last year to the Amiens website, he said: "My ambitions are to be able to be a professional one day and to win titles, but school remains the most important thing. If there is no school, there is no football."
United signed another French youngster, Aliou Traore, from PSG a year ago.
It is reported that Emeran will initially cost United between 80,000 and 100,000 euros.