Denis Law: Huddersfield, Manchester City and Bill Shankly
Huddersfield and Manchester City meet on Super Sunday on Sky Sports
Last Updated: 20/01/19 7:04am
In a stellar career with Manchester United and Scotland, Denis Law was hailed as 'The King', but he is also a hero to fans of Huddersfield and Manchester City. Ahead of their meeting on Super Sunday this weekend the legendary striker spoke about his time with both clubs - and his record-breaking transfer between them. 
It was at the age of 15, growing up in Aberdeen, that Denis Law first came to the attention of Huddersfield Town.
"We lived in a place called Printfield Terrace," he says. "The manager of Huddersfield was a guy called Andy Beattie, who was from Aberdeen. His brother lived in Printfield Walk, just across the road. He must have seen me playing for the school, spoke to my mum and dad and said that they'd like me to go to a place called Huddersfield which was, of course, on the other side of the world! And that's when it all started."
As a young Huddersfield player, he would undergo an eye operation which would have an enormous impact on his career.
"It was a family trait. One eye would be in the corner," he recalls. "You were called 'cock-eye', which was not very nice. So I used to play football with one eye. I used to close the other because I was so embarrassed.
"While I was down in Huddersfield I got word that they wanted to do an operation back in Aberdeen. I looked in the mirror, and, for the first time in my life, the eyes were straight. It changed my life completely."
In 1956, manager Andy Beattie was replaced by his assistant, fellow Scot Bill Shankly. The latter would have a major influence on the young Law.
In an interview he gave to London Weekend Television in 1976, Shankly remembered how he personally managed Law's physical development.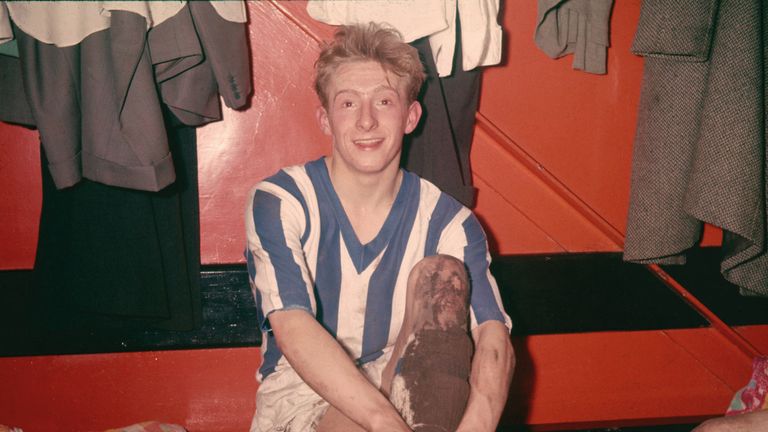 "When I went to Huddersfield and Law turned up at 15, a skinny little boy, I knew that to over-train him would be a silly thing," he said. "I trained him, stopped him when he didn't need to train. And I knew what to give him."
"There was a cafe across the road from the ground and I needed feeding up," Law remembers. "He would pay for the cafe to feed me up. He was just like a father really. I learned all of my football knowledge, if you want to call it that, from Bill Shankly."
It was Shankly who gave Law his chance in the first team. He was still only 16 when he made his Huddersfield debut in the Second Division.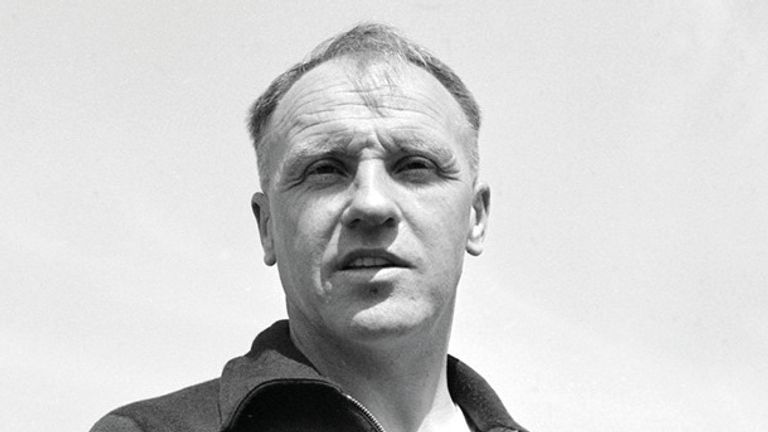 "I was very nervous," he says. "I was still an amateur really because you couldn't be a professional until you were 17."
Law was only 18 when he won the first of his 55 Scotland caps. His selection was a big surprise.
"I was told by the newsagent on the corner of the street in the centre of the town," he says. "He said you're selected to play for Scotland - I thought he was taking the mickey! Whatever you win, FA Cups or leagues, nothing beats playing for your country."
In March 1960, Law, then just 20, moved to Manchester City for what was then a British record fee of £53,000. Huddersfield would reinvest the money in a new set of floodlights for their Leeds Road ground.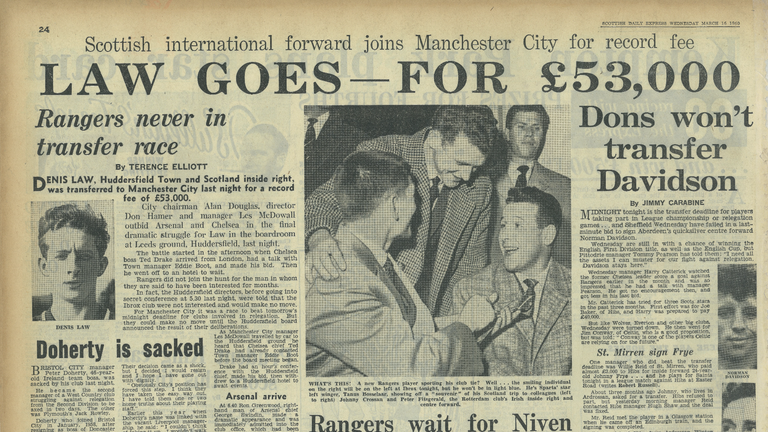 "It was just an incredible amount of money," he says. "Now you get a percentage of it. Then? Zilch, nothing!
Law would score 21 goals in a 15-month spell with City before making a move abroad to Torino in Italy. A year later he returned to England to become a legend at Manchester United. In 1964 - four years after leaving Huddersfield - he was voted European Footballer of the Year.
He scored 237 goals in 404 games for United. Among those on the receiving end were his former club Huddersfield when they last played in the top division at the start of the 1970s.
"To come back and to try to beat them was something that you didn't look forward to but you've got to do it, unfortunately," he says. "I don't know if they bought me a beer after the game? I'm not too sure about that!"
In 1973, after 11 years at Old Trafford, Law was given a free transfer by United manager Tommy Docherty. Not wishing to uproot his young family, he accepted an offer to return to Manchester City.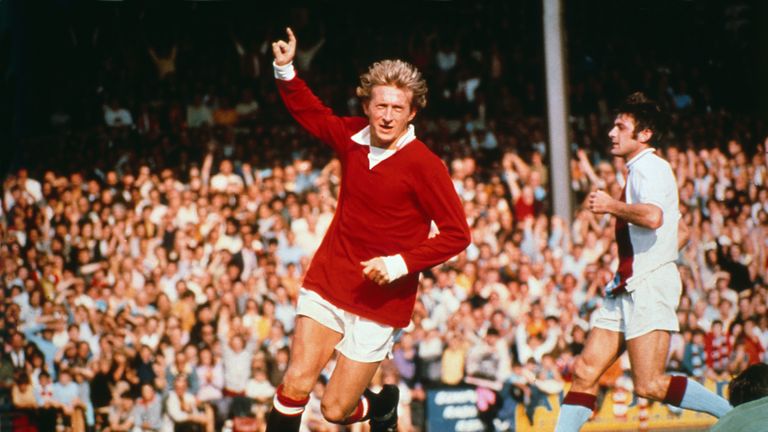 United's decision to release him would come back to haunt them. At Old Trafford in April 1974, Docherty's side had to beat City to keep alive their hopes of avoiding relegation. With a late, back-heeled effort from close range, Law scored the only goal of the game. It's a goal which, to this day, he prefers not to be reminded of.
"It was a fluke, I hadn't a clue where I was," he insists, wincing at the memory. "It's not easy when you score against somebody like that. It was a sad day, a sad day for everyone."
It was the last goal Law would score in a first-class competition. After returning from the World Cup with Scotland that summer he announced his retirement. Bowing out at the top with Manchester City was the one-time "skinny little boy" in whom Huddersfield had seen such potential. It's a club for which he retains a warm affection.
"Huddersfield was a great experience," he says "It was an adventure which turned out to be a very good one. I'm hoping that they're still in the Premier League next season - or forever."