Shaun Goater expects Manchester City to bounce back against Tottenham on Satuday
Watch Man City vs Tottenham on Saturday, live on Sky Sports Premier League from 11.30am; Kick-off 12.30pm
Last Updated: 18/04/19 9:29am
Shaun Goater believes Manchester City's dramatic Champions League defeat to Tottenham will give Pep Guardiola's renewed focus as they look to retain their Premier League title.
Mauricio Pochettino's side snatched victory from the jaws of defeat, VAR correctly overturning a stoppage-time Raheem Sterling winner, thereby ending City's hopes of winning the quadruple.
Spurs return to Manchester on Saturday, for the two sides' third meeting in 11 days, live on Sky Sports Premier League, but former City striker Goater, 49, is certain Guardiola will reinvigorate his players.
"City will pick themselves up," Goater told Sky Sports News. "They will be more focused. Yes, it was a gut-wrenching moment because the club were trying to go for all four.
"But at the same time, they've still got the FA Cup and the league is still there and that will be the focus right now and the first one is dealing with Tottenham on Saturday."
In a frantic game at the Etihad, with five goals in the first 22 minutes, Tottenham eventually sealed the win on away goals, with Fernando Llorente controversially bringing the scores level at 4-4 on aggregate.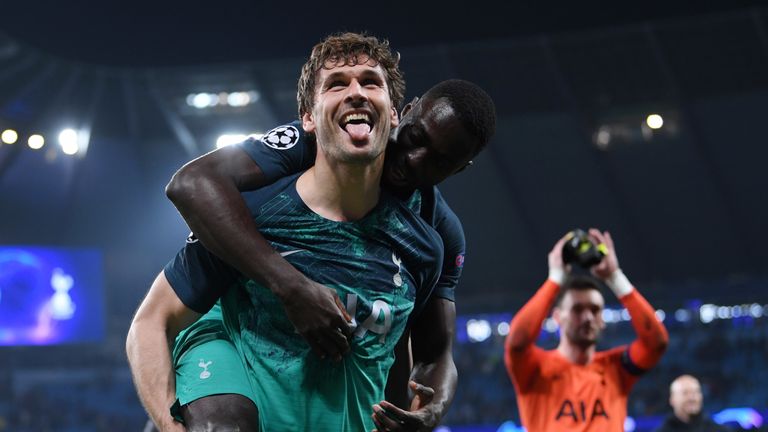 The ball appeared to strike the Spaniard's arm before deflecting off his hip into the goal, but Goater said he was happy with VAR's influence on the game, saying the damage was done a week ago.
"What went wrong was the first leg, because the away goal was so important," said Goater. "I always felt it was going to take three goals or more.
"City knew they had Tottenham on the ropes at 4-3, when they were going for that fifth goal.
"They will reflect on that and think just how high a level they can get to.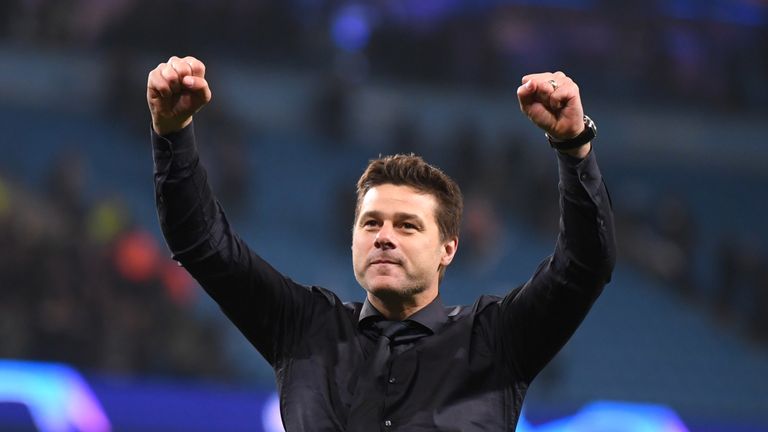 "When they play again on Saturday, they will make sure to get the two-goal advantage, perhaps three, and put the game to bed.
"City know they can't afford to drop points, but Tottenham will come here with huge belief because I think it has been a mental leap for Pochettino, being able to get one over on Pep.
"If he could get a result, the effect it would have on City's season - Pochettino could come and spoil it all in two games."
On player fatigue, Goater said it shouldn't be a problem for City, given the manager's decision to rotate the squad and the large number of young players available.
"These players are all 22, 23, 24," said Goater. "When I think back to being that age, you still had another 10, 15 games in you at the end of the season.
"These players are young, they're looked after, they're ready for this."