Santos say Neymar's transfer to Premier League Chelsea was 'almost certain'
Santos were 'almost certain' Neymar would be sold to Chelsea but now think the Brazil superstar could stay beyond 2014.
By Paulo Freitas
Last Updated: 12/11/12 10:26pm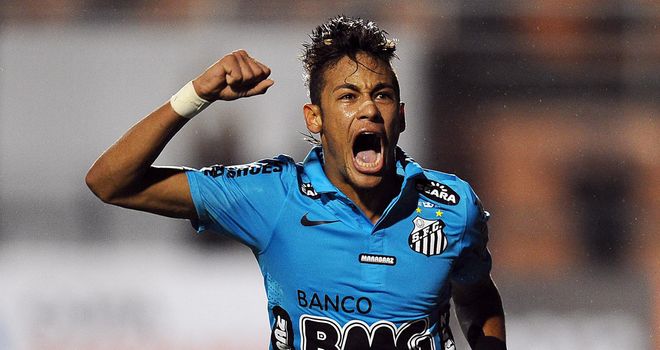 The forward was linked with a summer move to Stamford Bridge and reports have also suggested a deal is in place for a transfer to Barcelona.
But Santos president Luis Alvaro de Oliveira Ribeiro thinks it is possible Neymar could stay with his club even beyond the end of his current contract in 2014.
He told ESPN Brasil: "When I met the lawyers and his agent, it was almost certain he would be sold to Chelsea but I left an empty seat in the meeting.
"I said that the last one that sat there was Ayrton Senna, the last Brazilian idol. And that Neymar could be the next one.
"Nowadays Neymar sits there and he needs to stay happy in the place where he is happy. I believe he will stay even beyond 2014".