Arsenal midfielder Jack Wilshere targets best form after overcoming fitness doubts
Jack Wilshere has been surprised by his rapid improvement since returning from a 16-month injury-lay-off.
Last Updated: 13/11/12 5:13pm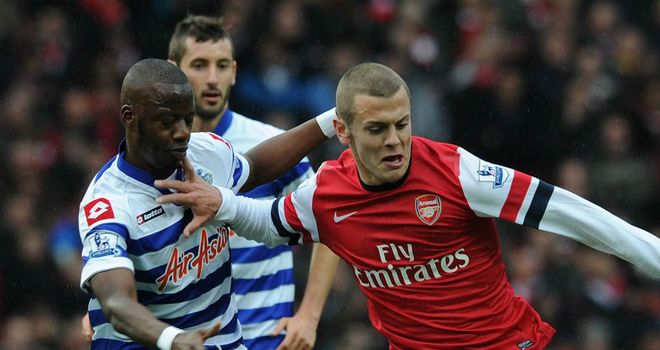 The Arsenal midfielder feared for his career during a long battle to overcome ankle and knee injuries, but a promising run of performances was enough to earn him an immediate England recall.
And Wilshere, who has started three senior games since making his comeback for the U21 side, doubted whether he would ever get anywhere near his previous form.
"I'm quite surprised actually," he said. "When I first played in the U21s, I was really rusty, and I think it was clear for everyone to see. Everyone was just being nice to me saying 'you played well'. Now I'm feeling better and better as every game goes on.
"There's no hiding place when you're playing at the Emirates, at Old Trafford and you're in front of everyone. You have to be at a certain standard so you don't let your team-mates and your fans down.
"Mentally it has been tough because you question yourself all the time. You go to the Emirates, you watch games and you think 'Has it got quicker? I don't remember it being this quick. Can I get back to this level that I was at before?'
"But I feel good now and hopefully, with a few more games, I can get back to my best."