Frustrated Jay Tabb hits out as Reading throw away another lead
Jay Tabb says Reading's habit of throwing away points is becoming a "joke" following another defeat at Wigan.
Last Updated: 25/11/12 7:31pm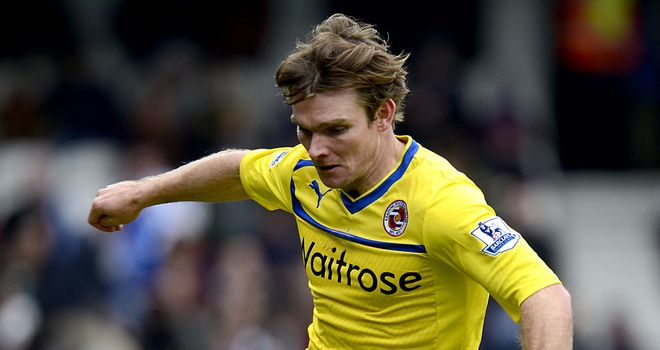 The Royals led 1-0 at the DW Stadium, only to concede a last-gasp winner to the hosts lose the game 3-2 - not the first time they have given up a lead this season.
"It's a joke really. How many times have we taken the lead this season and we've won once. We've got to change that. We didn't come into this league to get battered every week.
"We're getting into good positions, we're just not seeing it out, and something's got to change or it's going to be a long, hard season.
"As players we've got to be on the same wavelength and we're obviously not. We're either too deep or too high, we're all over the place at the moment. That's what it feels like on the pitch.
"Instead of controlling the game, as a team we're giving away too many chances. If you look at the average number of shots teams have had on our goal this season, it's too many.
"You can't give away 18 shots and expect your keeper to be man of the match every week. We've got to change things."
Things may have been different had Reading been awarded a penalty with the score at 1-1 when Tabb appeared to be felled in the area by Maynor Figueroa, but referee Howard Webb waved away the appeals.
"It felt like a penalty," said Tabb. "He hasn't got the ball, I've got a bruise on the side of my foot. If it wasn't a penalty then it should have been a yellow card for a dive, surely?
"I think he's a good ref, he's been in the Premier League for years, but I think he got that one wrong. But even if we'd have scored it we'd still have given away more chances."