Transfer news: Bacary Sagna says contract talks at Arsenal are ongoing
Bacary Sagna has played down transfer gossip by revealing that he remains in talks with Arsenal over a new contract.
Last Updated: 19/06/13 3:20pm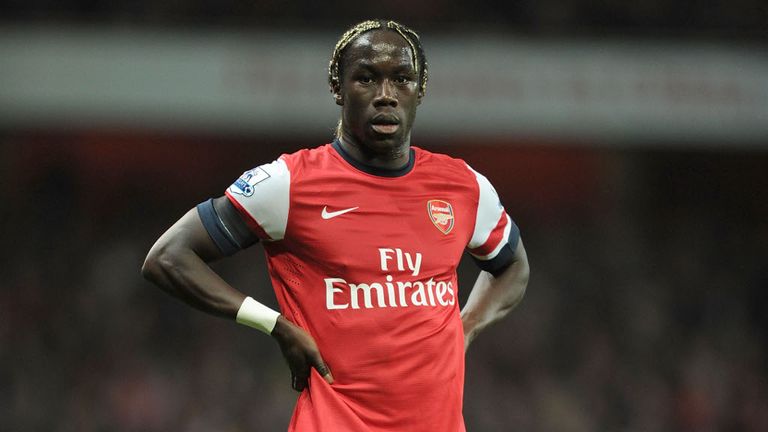 The French full-back has been strongly linked with a return to his homeland, with ambitious Ligue 1 duo Paris St Germain and Monaco prepared to put terms to him.
Sagna has spent the last six years in England, but will see his contract at Emirates Stadium expire in 2014.
Arsenal would be reluctant to see him enter the final year of that deal and potentially walk away for nothing next summer.
They have been locked in talks regarding an extension to Sagna's deal for some time and will be relieved to hear that he is not looking for a move.
"We are still talking [about a new contract]," he told Gulf News.
"I never said I wanted to leave the club, but there are some journalists who want to speculate as I have just one year to go.
"The fact is that I am still at Arsenal and I am looking forward to playing next season.
"Arsenal made me grow as a player and as a man. People have been talking about me going back to France, but at the moment I am at Arsenal."
Success
Sagna's time at Arsenal has coincided with a barren spell for the club on the silverware front - which stands at eight years and counting - but he is convinced that the Gunners will soon be back on the trophy trail.
He added: "I truly believe we can be successful. I truly believe we can be champions or else I wouldn't be playing football. I would have gone already. I truly believe we can succeed with the team we have.
"I strongly believe we have the quality to be the best in the Premiership. If not, look at the second half of last season, where we got 26 points from a possible 30. Not a lot of teams can do this and this is what makes me believe we can beat anyone.
"However, on some days we can switch off and lose to anyone. And to avoid this, we need to take things game by game and stay focused from the beginning to the end.
"There are no major things that we ought to do to continue succeeding. I think we just have to stick around as a team, where each one helps out on the pitch, and stay consistent like we did in the second half of the season."