Premier League: Jan Vertonghen braced for meeting with former team-mate Luis Suarez
Jan Vertonghen says former team-mate Luis Suarez is the only reason Tottenham trail Liverpool by nine points.
Last Updated: 30/03/14 3:11pm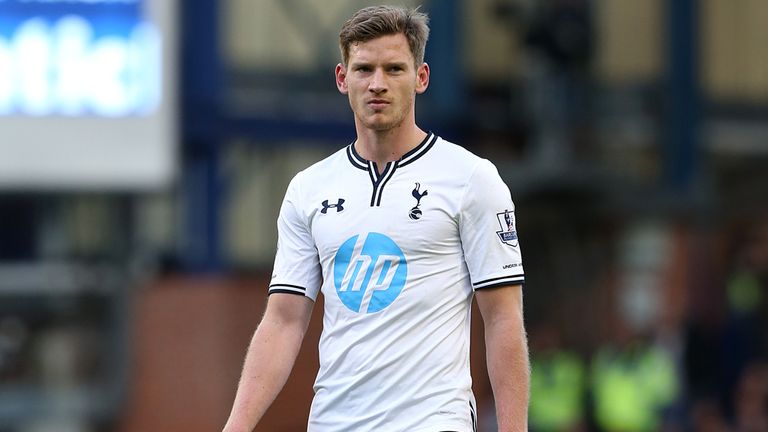 Spurs travel to Anfield next Sunday to face a Reds side pushing for a seventh straight Premier League win.
The two sides looked to be in a straight shootout for fourth spot a few months ago but they have since experienced contrasting fortunes.
However, Tottenham defender Vertonghen believes he knows exactly what the difference between the sides has been.
"Suarez," he said. "Suarez is the reason for that.
"At the moment he is up there as one of the best strikers in the world. I think he is the difference between the teams.
"(Daniel) Sturridge obviously is doing well and those two are very hard to stop."
Vertonghen played alongside Suarez for several years at Ajax, winning the Dutch Cup together in 2010 and the Eredivisie crown the following year.
The Uruguay international moved to Anfield in 2011 and, after staying at the club following a summer of speculation, has netted 28 goals this term, helping to make Liverpool the most potent side in the Premier League.
"They are one of the best teams in the league and they show it every week," said Vertonghen.
"It is going to be very hard, especially at Anfield, and I hope we can play as we did last season because we did very well, not the result but the performance."
Spurs ended a four-game winless streak with a 3-2 comeback win over Southampton on Sunday and Vertonghen is not ruling out a late charge for fourth spot.
"We will try as many points as possible and, in the end, we will see what we get," he added.
"We will not give up until it is mathematically over. We will try to get as far as possible. With the mentality in the team, there is nothing wrong."
Watch Liverpool v Tottenham live on Sky Sports 1 and Sky Sports 3D on Sunday from 3.30pm