Premier League: Crystal Palace deny Cardiff 'spying' accusations
Crystal Palace insist they have done nothing wrong after being accused by Premier League rivals Cardiff of spying.
Last Updated: 11/04/14 3:21pm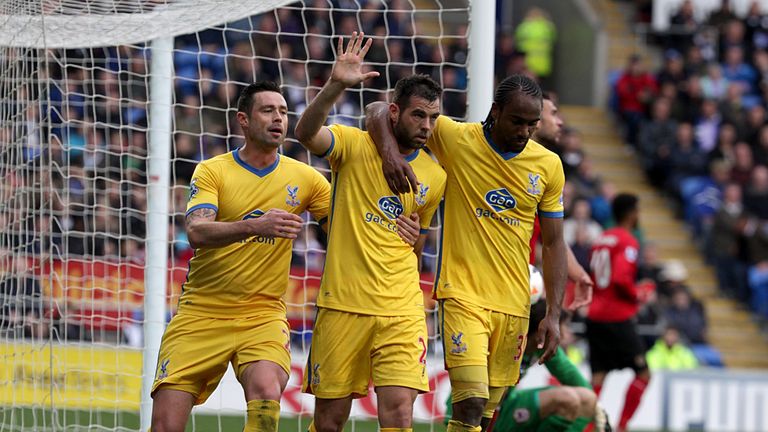 Palace beat Cardiff 3-0 in a relegation six-pointer last weekend, and the Bluebirds believe their team was leaked to Palace before the match.
Cardiff have confirmed that chairman Mehmet Dalman has been in contact with the Premier League.
Cardiff claim Iain Moody, Palace's sporting director - who was a Cardiff employee before being sacked by owner Vincent Tan last year - encouraged City staff to leak the team to him.
Moody has strenuously denied the allegations, telling The Sun: "That is incredibly, extraordinarily untrue. That is untrue, completely untrue. Absolutely not - not under any circumstances."
Moody says he did talk to contacts in the game to try to gain an insight into how Cardiff might line up, but he insists none of those were Bluebirds staff.
"That's the whole point of what we do as scouts. To a certain extent you can guess to within one or two players what the team is going to be - everyone can," he said.
"If that information was available, or obtained, would it really have a dramatic effect on a game? No. Winning or losing games in the Premier League is about much more than that."
Palace co-owner Steve Parish has also refuted the claims, saying they received 11 Cardiff names from an agent - who is unconnected with Cardiff - but only nine of those were correct.
"My reaction is: We played them - we beat them! It's completely far-fetched to me. I can't imagine it in a million years. I think it will be sour grapes really," he said.
"There was no attempt corporately by this football club to find out anything that would be any different to anybody else trying to work things out before a game.
"I would certainly never dream of being involved in anything of the kind that they suggest. Nothing untoward, everything within the rules and spirit of the game.
"I think everyone tries to second-guess the other side's team. But I was actually surprised with the team they played so I certainly didn't know what team they were going to play. Inadvertently or advertently, people have leaked teams in the past.
"But you still have to play the game - it doesn't win you the game, does it, even if you have a rough idea of who's going to play. I have a good idea who Manchester City are going to play when we face them but I'm not sure it will make much difference."