West Brom boss Tony Pulis has brushed aside comments from Aston Villa counterpart Tim Sherwood about the status of the two clubs.
Sherwood had attempted to stoke up the passion ahead of the FA Cup sixth-round clash between the teams at Villa Park on Saturday.
Prior to Villa's 2-1 victory over West Brom in the Premier League, Sherwood - a contender to take over as Albion boss in the recent past - described Villa's Midlands rival as a "good little club" before expressing his delight at having landed his current post at a "massive football club".
And following the midweek clash at Villa Park, Sherwood again made an apparent dig at West Brom, saying they "have to improve" for Saturday's match.
Pulis said: "That is Tim - there are no problems with me or the chairman at all.
"Tim is Tim and he will be good fun for everyone around the West Midlands for the time he is at Aston Villa I'm sure."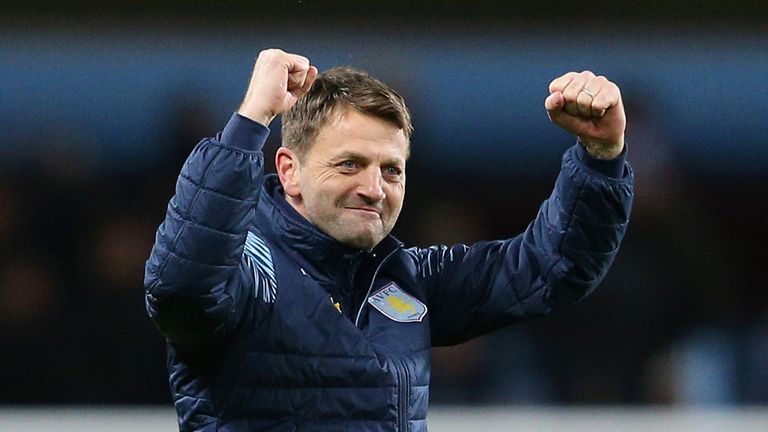 Pulis stressed West Brom will not need to use either the words of Sherwood, for whom the win on Tuesday was his first since taking the Villa post last month, or the disappointment of their defeat in that game to generate any additional motivation for Saturday's contest.
Pulis said: "I don't need to pin that up in the changing room.
"We have a good group of lads here and they will want to win the game as much as Villa will.
"I don't think we need any motivation. It's a local derby, it's the quarter-final of the FA Cup and it's absolutely wonderful that we've got to this stage.
"These are big games that everybody should look forward to and we will certainly be looking forward to it."
And Pulis believes Albion can go all the way in the competition this season.
"We've got as good a chance as any of the eight teams left in there," he said. "You go and ask Bradford. They will fancy winning it as well."